Who is Liv-Connected?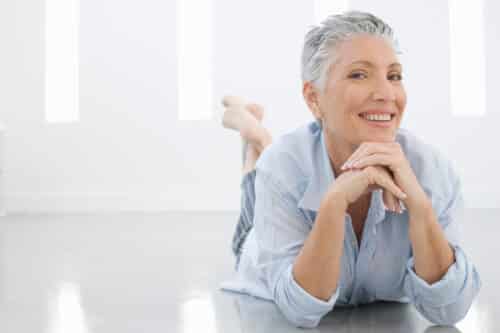 Our Environments presume youth.
~ Laura Carstensen PhD Stanford
Aging in Place
I was recently in conversation with the Liv-Connected Team, Alyssa, Kristen, Herb, and Jordan about their company, the market, and capitalizing on trends. I have said many times, if you want a BIG opportunity, find a BIG problem—they are on the precipice of Opportunity (capital O).
First who is Liv-Connected?
Welcome to a revolution in home building. Elegant, effortlessly customizable modular and tiny homes, designed with you in mind. (liv-connected.com)
The company is headed by a father, dad's a doctor with years of hands-on clinical in the trenches experience and a telemedicine pioneer, the son is a visionary architect. The support staff share the vision as well and are all-in on the mission.
What impressed me the most was their unified message of coming from a place of contribution. They mentioned several times "working to keep the costs down," I was the one who suggested there is also a higher end market they should consider.
It's refreshing to know dedicated individuals are working towards societal solutions to make lives richer and doing so in a conscious way. The materials emphasize biomimicry, aesthetics, living simpler connected lives, and the importance of environments in wellbeing. These were some of the themes that informed their philosophy.
The Conversation
I began the conversation with a model that is a good framework for a business:
TNT Model
TRENDS / Demographic Transition 10K BB turn 65 every day and will until 2030 and beyond.
NEEDS / 77% to 90% AARP members polled favor Aging in Place > Institutional living.
TECHNOLOGY / GEROTECH is projected to be $82 BILLION by 2030 globally (Global News Wire)
Investors Business Daily: Economic activity People 50> is $9.5 TRILLION/yr. that's 40% GDP!!!
(They are aware of the mega-trend, I just wanted to quantify it.)
I presented some of The main arguments about aging in place that make it so challenging:
Social Isolation with traditional aging in place / 70% boomers live rural or suburbs
"The architecture of Isolation"
Maintaining home repair costs / Remodeling costs
Only 1-4% of homes have "Visitability" features 1) non-barrier entrance 2) Bathroom/bedroom on the main 3) 36" doorways PETER PAN housing for those who never grow old!
Lack of qualified caregivers / Costs of in-home help rising
Lack of transportation with traditional suburban homes (auto dependent)
Increasing home values = Increased tax burden
Burden on family members for care/ Opportunity costs to business having Female employees gone
Older people will resist Remodeling their homes—but might not resist moving to a new one on site
Home as healthcare / DX UTI before ED visit is necessary
Aging in Place is a Crisis Buy, and suggested they market more to the Millennial. Emphasis on POM (peace of mind) and opportunity costs associated with "crisis care" and the tech features. Emphasize to the older adult, the end user; safety, comfort, community, maintaining "independence" (really interdependence), and the ability to remain in control, choice, and support their own personal daily rituals and routines—as well as keep pets. Also having a tech-infused modular home positioned as a tech-savvy early adopter will appeal to boomers (tech cred).
Their MARKET (as I see it)
Second Vacation homes that are accessible and connected (dream forever home won't become a nightmare)
Home for a future caregiver
AirBnB supplemental income, community, novelty, and complexity = brain growth, and purpose
Millennials move in the main house / Boomers in the LIV-Connected ADU
A good Theoretical scaffolding for context: (This has aged well)
BOOK: "Successful Aging: The MacArthur Foundation Study" by John W. Rowe, M.D., and Robert L. Kahn,
Ph.D. Dell Publishing, New York, 1998
Let's use Rowe & Kahn's "Successful Aging" definition which is multidimensional and consists of the following elements:
1) Avoiding disease and disability
2) Having high cognitive, mental, and physical function
3) Being actively engage in life
4) Being psychologically well adapted in later life
LIV-CONNECTED to me is meeting some of these elements—well done. The area I would find most interesting (especially for women) is #4. For example, it's been said we are aged by culture, (ageism) and there is a robust body of research showing how positive views of aging are a factor in how long you live. I'd love to see a PERSONAL story or two of positive outcomes related to LIV-C on their website. Folks like to read stories of how lives are changed by innovations like Liv-Connected.
Health Tech Magazine reported 3 Tech Trends to watch for 2023: #3 was continued growth in the technology adoption by older adults.
Liv-Connected has synergistically infused Accessory Dwelling Units (ADU) with telemedicine technology and they are on to something. Again, this isn't a recent start-up chasing a demographic with no understanding of who they are marketing to. Experience matters, integrity matters, knowing how and why you are in this business of creating living spaces that foster human development THROUGHOUT the lifespan is everything.
I suggest you investigate the offerings of Liv-Connected and contact them…Tell them I sent you!
See