My name is Patrick Roden I'm a nurse. I have been caring for patients and their families since 1983 when I first began working in a nursing home to pay for my education. But my life with elders goes further back to when I was a baby crawling on the floors of the nursing home run by my grandmother who was the head nurse. That's a lifetime of caring and insights that inform the website you're now visiting.
I have set 3 goals for this website:
1. Make it Relevant
2. Make it Simple/Intuitive (time-saving)
3. Make it Quality (deserving of your attention)
To help me achieve these goals I've asked the following individuals (Top Experts in their given fields) to provide feedback and guidance on content development—they all have graciously agreed. Aginginplace.com has been carefully designed with you in mind. I've worked at getting the help you need and ideas you'll want in a logical flow that respects your time, intelligence, and resourcefulness.
Your comments and suggestions are always welcomed!
Patrick Roden RN, PhD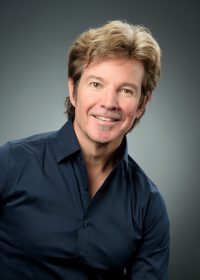 "Aging in Place Doesn't get Real until it gets Personal." 
Patrick spent the first years of his life crawling around the floors of a nursing home where his grandmother was the head nurse. He feels this experience imprinted him and influenced his life's work. It was his "chance meeting" with 85-year-old marathon participant, Mavis Lindgren in 1992 that set Patrick on his current path. Acting as Mrs. Lindgren's med escort for 5 marathons changed his view of what is possible in old age.
Patrick's nursing career spanned over three decades and included ICU, CCU, Trauma, Inner-city Public Health, YMCA Cardiac Therapy Volunteer, and post-surgical recovery. In 2010 he was awarded The Lloydena Grimes Award for Excellence in Nursing from Linfield College School of Nursing (1st male ever to be awarded). He holds a Ph.D. in Social Gerontology, Fielding Creativity Longevity & Wisdom Fellow is a member of Kappa Delta Pi: International Honor Society in Education was inducted into Sigma Theta Tau International Honor Society of Nurses Beta Psi chapter (2015), Human and Organization Development Scholarship recipient in recognition of scholarly contribution; presented by the Dean of HOD, Charles McClintock, Ph.D. and Director, Institute for Social Innovation, Katrina Rogers, Ph.D. (06').
Professional organizations include; The Oregon Nurse's Association, Oregon Gerontological Association, American Society on Aging, and he is a Certified Aging in Place Specialists (CAPS).
Professional interests: Creativity and aging, aging in place, the aging brain, the aesthetic experience, guitar, painting, interior design. He is the creative force behind aginginplace.com.
Eat < Move + Purpose + Growth Mindset (education) + Deep Sleep + Aging in Place Home Design x Community (safely) = Longevity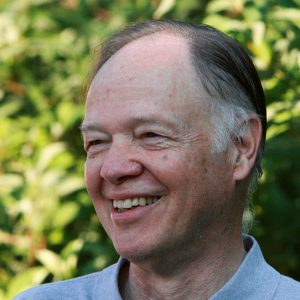 Gerontology: Harry (Rick) Moody, Ph.D
Recently retired as Vice President and Director of Academic Affairs for AARP in Washington, DC. He is currently Visiting Professor at Tohoku University in Japan, and Distinguished Visiting Professor at Fielding Graduate University. Dr. Moody previously served as Executive Director of the Brookdale Center on Aging at Hunter College and Chairman of the Board of Elderhostel (now Road Scholar). Dr. Moody is the author of over 100 scholarly articles, as well as a number of books including Abundance of Life: Human Development Policies for an Aging Society, Ethics in an Aging Society and Aging: Concepts and Controversies, a gerontology textbook now in its 7th edition. His most recent book, The Five Stages of the Soul, was published by Doubleday Anchor Books and has been translated into seven languages worldwide.
Dr. Moody has been instrumental in the development and update of the Certified Senior Advisor course and curriculum. He has worked with the Society of Certified Senior Advisors since its inception to create the CSA Textbook, Working with seniors: Health, Financial and Social Issues and has been a long-standing consultant and advocate for SCSA.
A graduate of Yale (1967) and a Ph.D. in philosophy from Columbia University (1973), Dr. Moody taught philosophy at Columbia, Hunter College, New York University, and the University of California at Santa Cruz. From 1999 to 2001 he served as National Program Director of the Robert Wood Johnson Foundation's Faith in Action and, from 1992 to 1999, was Executive Director of the Brookdale Center at Hunter College. Before coming to Hunter, he served as Administrator of Continuing Education Programs for the Citicorp Foundation and later as Co-Director of the National Aging Policy Center of the National Council on Aging in Washington, DC.
Harry Moody is known nationally for his work in older adult education and recently stepped down as Chairman of the Board of Elderhostel. He has also been active in the field of biomedical ethics and holds an appointment as an Adjunct Associate of the Hastings Center.
In recent years he has been an invited speaker at Yale, Stanford, Notre Dame, Brown, the University of Yokohama, and the Chattauqua Institution. He has frequently been interviewed on TV and radio about Elderhostel and personal growth in the second half of life.
Fielding Graduate University
Visiting Professor
303-474-4611
[email protected] (Contact to get his Human Values in Aging Newsletter)
Boulder, Colorado
Video: Keynote for OGA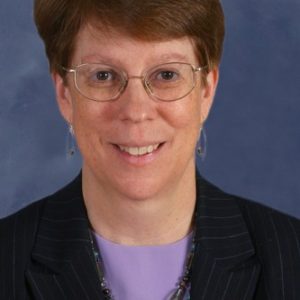 Aging in Place Technology: Laurie Orlov
Laurie Orlov is the Founder of Aging in Place Technology Watch, a market research firm that provides thought leadership, analysis, and guidance about technologies and related services that enable boomers and seniors to remain longer in their homes.
In her previous career, Laurie spent more than 30 years in the technology industry, including 24 years in IT and 9 years as a leading industry analyst at Forrester Research. While there, she was often the first in the industry to identify technology trends and management strategies which have survived the test of time. She has spoken regularly and delivered keynote speeches at forums, industry consortia, conferences, and symposia, most recently on the business of technology for boomers and seniors.
She has been featured on Caring.com, mature markets, SilverPlanet, Mobile Health News, and her blog entries are widely syndicated. She advises large organizations as well as non-profits and entrepreneurs about trends and opportunities in the age-related technology market. Her segmentation of this emerging technology market and trends commentary have been presented in the Journal of Geriatric Care Management.
Her perspectives have been quoted in Business Week, Forbes, Kiplinger, the Toronto Star, and the New York Times.  She has been profiled in the New York Times and the Huffington Post. She has a graduate certification in Geriatric Care Management from the University of Florida and a BA in Music from the University of Rochester.
Laurie has consulted to AARP and has served as a participating expert on the Think Tank for The Philips Center for Health and Well-Being.  Clients have included AARP, Microsoft, Novartis, J&J, United Healthcare, Yahoo! and Philips. She was one of the judges for the CES Innovations Awards 2014 and has been on the advisory board of Age Power.
She is frequently quoted in CNN, Yahoo! Finance, Kiplinger, The Wall Street Journal, The NY Times, and USA Today.  Laurie is profiled in Business Week's Launching Startups, Huffington Post, and The NY Times.
Video: SENIORS 2020: Technology for Aging in Place 
2017 Influencers in Aging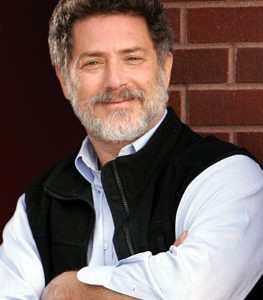 The Built Environment: Louis Tenenbaum
Louis Tenenbaum is the nation's top visionary on aging in place. He had no idea that a 1988 remodeling project helping a young paraplegic be independent in the bathroom would chart the direction of his life and career. When he focused his remodeling company on aging in place in the early 90's he was surprised that in-home supports are not delivered through an organized system, pushing him to study aging, housing, and care systems, transportation and long-term care and health costs. He never imagined hearing Betty Friedan talk about her 1993 book The Fountain of Age would invigorate him with the politics of aging.
Lessons like those, coupled with 20 years' experience working with families and individuals, designers and developers, geriatric care managers, occupational therapists, product manufacturers, community leaders and advocates informed his white paper, Aging in Place 2.0: Rethinking Solutions to the Home Care Challenge published by the MetLife Mature Marketing Institute.
Tenenbaum's practical vision is vital communities whose commitment to dignity and respect for older citizens results in healthy local economies. Louis's cross-disciplinary experience lead him to embrace a systems approach to community services development. Through coordination and partnership among in-home providers, health systems, government, not for profits, technology, and business the related goals of healthy, happy citizens in the homes of their choice, robust communities and strong business environments are reached.
Now Tenenbaum, founder of the Aging in Place Institute, is a leading authority on aging in place – the idea that our homes are the most desirable and economical place for housing and care. Tenenbaum is an enthusiastic speaker whose passion is evident and contagious. He works with communities, not for profits, business and foundations as well as families and individuals on home and community design, innovative business models for aging in place, marketing to older consumers and better ways to educate and motivate consumers and communities to act responsibly on their own behalf.
Louis, who has two young adult children, lives in the Washington, DC suburbs. He is a biker, whitewater kayaker, skier and has practiced yoga for more than 30 years. Louis enjoys many giving and spiritual communities. He loves the irony of waking up stiff and sore every morning while feeling vibrant every day.
Founder HomesRenewed
2016 INFLUENCERS IN AGING 
Video: Louis Tenenbaum National Authority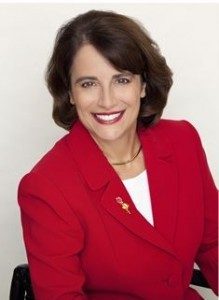 Universal Design: Rosemarie Rossetti, Ph.D.
Rosemarie Rossetti, Ph.D. is a powerful, internationally known speaker, consultant, writer, and publisher who walks her talk. On June 13, 1998, Rossetti's life was transformed when a 3 1/2 ton tree came crashing down on her. Her life was changed in that instant! Paralyzed from the waist down with a spinal cord injury, Rossetti looked deep within herself and found new strength and new resolve. In her keynote speeches, she shares the lessons she has learned since that fateful day and demonstrates how to rise above misfortune and live life with conviction.
Rossetti is the president of Rossetti Enterprises Inc., founded in 1997, and Fortuna Press LLC, founded in 2003. She is a member of the National Speakers Association and served on the board of directors for the NSA Ohio Chapter from 1998-2003.
Rossetti and her husband, Mark Leder, are on a personal mission to increase the awareness and discussion of the home of the future. They built a national demonstration home and garden in Columbus, Ohio, the Universal Design Living Laboratory www.UDLL.com. This home is the highest rated universal design home in North America earning three national certifications. It also received a Gold rating from the National Association of Home Builders for the green building features. Rossetti brings the discussion about marrying universal design, green building, healthy home, and technology to the forefront. This home serves as their residence, but also is being used to inspire residential and commercial builders, architects, landscape architects, designers, interior designers, manufacturer's representatives/distributors, and home buyers. The 3,500 square foot ranch-style home incorporates the finest craftsmanship and state-of-the-art products and services.
Contact:
Dr. Rossetti TEDxHilliard Talk
Universal Design Living Laboratory
See Dr. Rossetti: Recording October 14, 2015, about the UDLL universal design features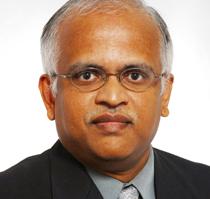 Health eBytes: The Science of Optimal Aging, Ramiah Ramasubramanian MD, FRCA (England)
"Dr. Rama" is a practicing, board-certified anesthesiologist with a fellowship in surgical critical care. He lives and works in the Portland, Oregon area. To contact Dr. "Rama" for questions or comments please email him: [email protected]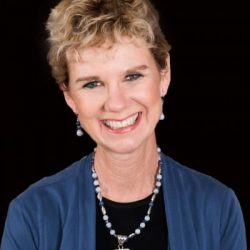 Personal Finance, Career Transition, and Retirement: Kerry Hannon
I am a national keynote speaker, author, and columnist. My expertise: personal finance, career transition, and retirement. My latest books are Getting the Job You Want After 50, Love Your Job: The New Rules of Career Happiness. Other recent books include: What's Next? Finding Your Passion and Your Dream Job in Your Forties, Fifties, and Beyond and Great Jobs for Everyone 50 +. I am a columnist for The New York Times. I am AARP's JOB EXPERT. I write a weekly column for boomer women on the PBS website, NextAvenue.org. My journalistic journey has taken me from Forbes to Money to Kiplinger's Personal Finance to   U.S. News and World Report, where I developed the "Second Acts" column back in 2006, and then on to USA Today where I wrote the "Your Money" column. I run my own media company with the following platforms: I write non-fiction career and personal finance books and online columns like this one. I give keynote speeches on changing careers, finding work after 50, working in retirement, ways to learn to love your job and women, money and financial security. I consult on a variety of career topics. I grew up in Fox Chapel, outside of Pittsburgh, Pa. I'm a graduate of Duke University.
Click: learn more about me
Hire Kerry to Speak
If you have story ideas or tips, e-mail me at [email protected].
Follow me on Twitter: @KerryHannon
Video Kerry on Career Transition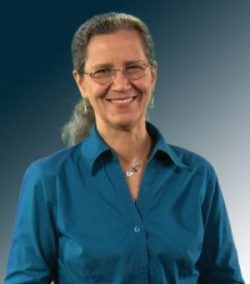 Dementia and Alzheimer's Care: Teepa Snow
Teepa Snow is one of the leading educators on dementia and the care that accompanies it, in the US and Canada. As an occupational therapist with forty years of clinical practice, she has founded a company and an approach to support and engage people experiencing changes in brain function. This Positive Approach® to Care emphasizes making use of the skills retained while providing support, and substituting our skill, for what is no longer available. This belief led to Teepa creating the GEMS® States model for brain change. The GEMS model compares people to gemstones and focuses on retained abilities in order for us to see what is beautiful, and still available, for the person with whom we share time and offer support and care.
Her company, Positive Approach® to Care (PAC), provides training, services, and products around the world. She has successfully integrated her education and extremely varied work experiences, recent medical and international research, and first-hand care support and provision background into a program that guides others in effectively working with people living with neurocognitive degeneration. Using this word is an example of how Teepa takes what is the norm in the culture of dementia care and works to change it. "As people living with dementia at the World Health Organization summit indicated, language matters, so let's try using the words that match what is actually happening for people, not the word that imposes judgement on another's mind" was Teepa's comment when asked why try to get a complicated word into the vocabulary of people who have difficulty knowing the difference between the terms Alzheimer's and dementia
Teepa's created and guided the development of the GEMS Model and Positive Approach to Care techniques and training modes. These approaches are now used extensively by families and professionals working or living with each other and people living with dementia or other brain changes. One core principle of PAC is that, in order to obtain the relationships and outcomes that are desired, the first and most important change must originate with each person's own willingness and ability to change their brain functions. Teepa believes that "Rewiring our own perceptions, attitudes, communication strategies, actions, and responses provides the shift that promotes change for the others around us".
Originally from West Virginia and western Pennsylvania, Teepa now lives outside Chapel Hill, North Carolina.  She is a graduate of Duke University with a degree in Zoology. She then received her MS degree from the University of North Carolina in Chapel Hill. She has a wealth of clinical, teaching, and research experiences that have informed and influenced her philosophy, approach, and practice. Teepa has worked as part of Duke University Medical Center's Neuro-Rehabilitation Team, UNC-CH's Geriatric Clinic, an OT director in a head injury facility, a clinical specialist in geriatrics for a Veteran's Administration Medical Center, and a therapist and restorative care coordinator for long term care facilities. Her hands-on caregiving experiences include providing direct care in community and wellness centers, day programming sites, home care settings, assisted living and CCRC communities, long term care facilities, out-patient clinics, hospitals, hospice, and rehabilitation settings. Teepa currently has clinical appointments with Duke University's School of Nursing and UNC-Chapel Hill's School of Medicine. Previously, she served as the Director of Education and Lead Trainer for the Eastern N.C. Chapter of the Alzheimer's Association, as the Program Director of Durham Technical Community College's OTA program, as an interdisciplinary team member and clinical associate professor at UNC-CH School of Medicine's Program on Aging, and as a coordinator and care manager for CAP Medicaid waiver services in North Carolina. She has served in a wide variety of leadership and advisory positions in professional organizations at both state and national levels, including the Alzheimer's Association, Alzheimer's Foundation of America, AOTA, and NBCOT. She's currently working on several national and international projects and with organizations. She is on the board of the US Dementia Action Alliance and the Alzheimer's Support Network in Naples, Florida.
Teepa's care strategies and techniques integrate what is known about brain function and changes that happen with various conditions with therapeutic approaches to foster positive outcomes, modified environmental supports, and altered task expectations that match retained or available abilities of people living with various forms of brain change and deterioration. She teaches about the value of connection when primary verbal communication and interaction abilities are altered. Her teaching style is extraordinarily unique in that she is able to accurately demonstrate and model for her students and audience the struggle and challenges dementia creates for all parties involved. She is an enlightening, witty, entertaining, and energetic speaker, who is much sought after to present to agencies and organizations across the U.S., Canada, and the U.K.
Teepa is an advocate for those living with dementia and has made it her personal mission to help families and professionals better understand how it feels to be living with the challenges and changes that accompany various forms of the condition so that life can be lived fully and well. Her company, Positive Approach to Care was founded in 2005 and offers education to family and professional care providers all over the world. Her training, services, and products are available through video, online education, and in-person trainings and consulting.
On a more personal note, Teepa has been married to Dick for over 40 years. They have three grown children, Abby, Manda, and Drew. There are two grandsons, Sebastian and Benjamin, and many grand-dogs. She likes almost all forms of crafts and arts, although she is only good at some. She also enjoys time outdoors and various forms of activity, such as hiking, running, climbing, biking, canoeing, and exploring. When stressed she cleans and cooks. When relaxing she cooks, reads, walks, and gets into home or yard alteration or renovation projects.
The letters behind Teepa's name represent the following credentials: MS (Master of Science), OTR/L (Occupational Therapist, Registered and Licensed), FAOTA (Fellow of the American Occupational Therapy Association).
See her Organizations Learning from Teepa
Contact: Address: P.O. Box 430 Efland, NC 27243
Phone: 877-877-1671
Email: [email protected]
Teepa Snow's philosophy and education is reflective of her life-long journey professionally caring for and personally living with various forms of dementia. This person-centered approach evolved to meet the complex and unique needs of individuals using effective and structured technique. Teepa and her company strive to grow appreciation of differences that will lead to better care and support of those living with changing abilities.
Check her website: teepasnow.com for Positive Approach® to Care's (PAC's) Events.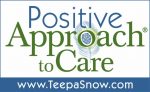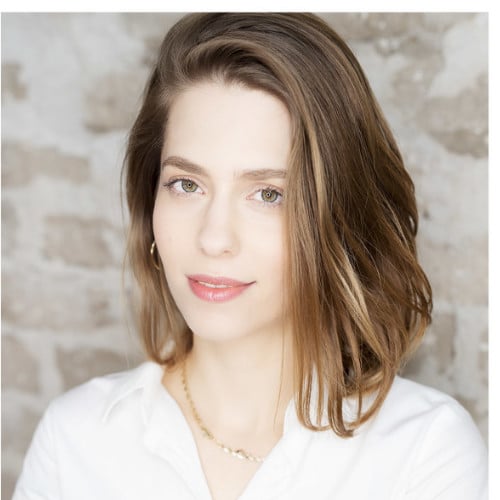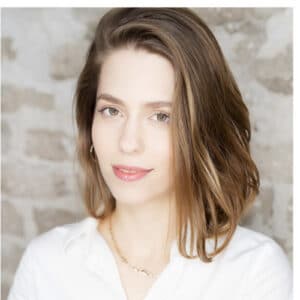 GeroTechnology Trends: Keren Etkin
Keren Etkin is the Creator of TheGerotechnologist.com, a website that covers the global age tech ecosystem. In 2019, she was named one of the most influential people in aging by Next Avenue. Keren is a public speaker and an advisor for age tech startups, investors in the longevity economy, care providers and organizations who work on innovation in aging. organizations who work on innovation in aging.
Keren was the first employee at Intuition Robotics, the startup behind ElliQ, the world's first social robot designed with and for older adults, and co-founder & VP of Product at Sensi.Ai, a startup that developed the first and only audio-AI solution for remote care monitoring.
She holds an M.A. in Gerontology B.Sc. in Life Sciences.
Contact
---

Mavis Lindgren: Grandma Wears Running Shoes
A critical care nurse, Patrick Roden, was a medical volunteer at the Portland Marathon of 1992 when he came to the aid of the celebrated 85-year-old marathoner, Mavis Lindgren. They became fast friends and he was her escort for many marathons until her last at age 90. "Mavis changed the way I viewed aging," Patrick said, "The medical model tends to focus on what goes wrong in aging–and neglects to inform us about what goes right. She inspired me to begin working on a Ph.D. in aging and human development."
My Story
Night's chill lingered in the air and the silence was broken by the sounds of songbirds. The sun was just beginning to rise on a crisp October morning in 1992. Suddenly the squeaking brakes of a rental truck and the clanging of folding chairs shattered the serenity. With military precision, the volunteers began to set up the first aid station at the 18-mile marker. I was one of those volunteers and this was the annual running of the Portland Marathon.
It took an hour to set up and go through my checklist. The first aid kit was in order and the communications were working. We were ready. Soon the elite runners would be flying through, followed by a seemingly endless sea of participants. The conditions were perfect: a bright clear indigo sky, golden fall leaves. All of us were anticipating an inspiring day.
The morning had been uneventful at our station. The usual blisters, Vaseline applied to the chaffed skin, hydration to the dehydrated, and lots of moral support. One pregnant woman reached the 18-mile point and could go no further so we loaded her into the ambulance. They taxied her to the finish line and her anxiously awaiting husband.
It was now late afternoon and the sea of runners had dwindled to a trickle of determined souls. The frequent and now familiar static that preceded a message from the EMS broke the airwaves. An elderly woman was reported down near the 18-mile mark, in our territory. I waited for a person fitting the description to pass, and no one did. Strapping on my first aid kit, I set out to investigate.
Running upstream, I began to think, how elderly could they mean? Whoever it was, he or she had gone 18 miles, and this was a marathon after all…….50, maybe 60, I thought.
As I rounded the bend I saw a young woman attending the injured runner who looked like Mother Theresa in running shorts! The young woman explained that another runner had cut in front of the injured woman and knocked her down as she stepped towards the curb. As I listened, I assessed the situation. The injuries included an obviously fractured wrist as well as a small bump on the head. "Her name is Mavis," the young woman said.
"Mavis, I would like to escort you to the first aid station," I began… "Young man, I'm going to finish this race," she politely interrupted. After a few seconds of negotiating, I held up her injured arm and we briskly took off for the station (or so I thought).
Amazed, I blurted out "How old are you?" "I'm 85." She pointed to her number pinned to the front of her T-shirt. "Every year, they give me the number of my age. This year I'm number 85. "What do you mean each year?" I asked.
Mavis Lindgren had run all over the world. She had appeared many times on TV, radio, and magazines such as Runner's World, Sports Illustrated, and The New York Times, and been mentioned in books such as Age Wave (Ken Dychtwald) and Grandma Wears Running Shoes (Patricia Horning Benton). She was no stranger to Portland, either. All along the course, there were signs encouraging her and the cheers followed her every step! Two middle-aged women ran up and hugged her exclaiming that they wanted to be just like her when they grew up.
Mavis and I reached the finish line arm-in-arm, right into interviews for the 6'oclock news (I have the video). I was asked to escort her to the entire race the next year in 1993, and it became a tradition.
She retired from running at age 90 after the 1997 marathon. It was her 75th and final 26.2-mile outing. Phil Knight of Nike had a custom pair of "Air Mavis" running shoes made especially for her final marathon. Her two daughters and grandchildren accompanied us and it was an emotional finale to an illustrious running career.
What makes her story all the more exceptional to me is that at age 62, Mavis was leading a sedentary life, spending most of the time reading, writing, and knitting. She had suffered four bouts of pneumonia in five years and, as a retired nurse, she knew the antibiotics weren't the long-term solution. Something had to change. A doctor urged her to join an early birds walking group. At age 70, encouraged by her son, she ran her first marathon! Two years later, she established a record of 4:33.05, and for the next eight years, held world's best time for women 70 and over. And at 84 she finished the Los Angeles marathon in 6 hours 45 minutes-the fastest woman in her age category. "After I started running, I never had another cold," she said.
Asked what his message was, Gandhi replied: "My life is my message." This could well be said about Mavis Lindgren.
Thank you for visiting,
Patrick