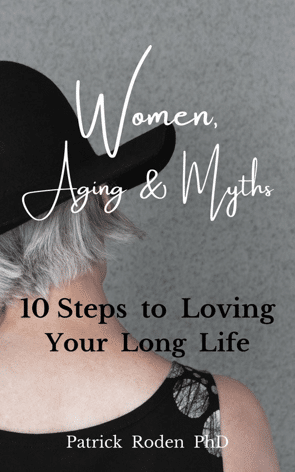 Book Description
Women, Aging & Myths: 10 Steps to Loving Your Long Life
When you think of becoming an older women do your thoughts turn mostly positive or mostly negative? And why? For many they go negative—almost by default. If this is you or someone you know, you might be bound by cultural myths about women's aging. We are aged not just by biology, but also by culture—especially women. Growing old alone, becoming invisible, dependent, sick, a bag lady, or just the fear of uncertainty, aren't the inevitable outcomes of living a long life. At least they don't have to be for you.
This book takes on ten such myths about women and aging, explores theories, shares stories, and tells the myth-busting lived experiences of 10 women defying them. You will come away inspired and looking forward to loving your long life.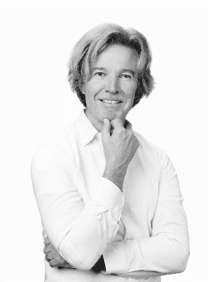 Best Wishes, Patrick Roden PhD
What People Are Saying  
"If you're a woman over 50, you need this! Women, Aging & Myths!"
– Shelley Webb, meaningfulmidlife.com & Brand Ambassador for Oprah Magazine
"My feedback since receiving my copy includes every woman that I have shown the book to wants a copy!" 
– Marianne Kilkenny
Women for Living in Community
"From what I have read so far it seems to be a masterpiece of narrative Gerontology."
– Dr. Bill Thomas / Author, Geriatrician, Performer, changingaging.org, Founder the Eden Alternative, Minka
"Very interesting… extremely well written. Impressive!!! Can't wait to continue. I am really enjoying the read. I have learned a lot and will be taking action on some things that need doing. I will give my extra book to my best friend who is a personal trainer."
– DeEtte Sauer/Masters Swimmer ranked #1 World 200m butterfly age group
"I enjoyed reading it. Patrick's book can help us think differently (and more optimistically) about the future of older women in our society."
– Laurie Orlov / Industry veteran, founder of Aging and Health Technology Watch quoted in the Wall Street Journal, New York Times, Vox, Senior Housing News, CNN Health, and Consumer Reports, named one of the Women Leaders in Voice, Top 50 Influencers in Aging by Next Avenue and one of the Women leading global innovation on Age Tech.