ai Generated Aging in Place Check List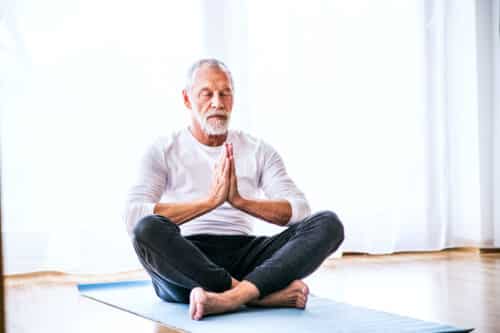 I do not understand how anyone can live without one small place of enchantment to turn to.
~  Marjorie Kinnan Rawlings
Aging in Place
Here's a home remodeling checklist for aging in place:
Consultation and Planning:
Assess the current and future needs of the homeowner. Seek professional advice from architects, contractors, or aging-in-place specialists. Determine the budget and timeline for the remodeling project. Obtain necessary permits and approvals for the planned modifications.
Entryway and Exterior:
Install a ramp or eliminate steps to create a barrier-free entrance.
Ensure that pathways and driveways are smooth and slip-resistant.
Improve exterior lighting for better visibility and safety.
Consider widening the front door for wheelchair accessibility.
Interior Modifications:
Create an open floor plan to allow for easy navigation and mobility.
Install grab bars near entrances, hallways, and stairs.
Replace doorknobs with lever-style handles for easier grip.
Ensure proper lighting in all areas, including stairways and closets.
Kitchen Remodeling:
Lower countertops or provide adjustable-height countertops.
Install pull-out shelves and drawers for easy access to items.
Consider touch-activated or lever-style faucets.
Opt for appliances with user-friendly controls and clear displays.
Bathroom Renovations:
Replace tubs with walk-in or roll-in showers.
Install non-slip flooring and grab bars in key locations.
Incorporate a built-in shower seat or bench for comfort and safety.
Consider a raised toilet seat or a comfort-height toilet.
Bedroom Modifications:
Ensure that the bedroom is on the ground floor for easy access.
Consider adjustable beds for personalized comfort.
Install proper lighting and bedside controls for convenience.
Create ample storage space at accessible heights.
Safety and Technology:
Install a home security system with emergency response capabilities.
Incorporate a monitored smoke and carbon monoxide detection system.
Consider installing motion sensor lights for added security.
Integrate smart home devices for automation and convenience.
Flooring and Surfaces:
Choose slip-resistant flooring materials with a smooth surface.
Eliminate thresholds or install low-rise ramps between rooms.
Ensure that carpets are firmly secured to prevent tripping hazards.
Use contrasting colors to enhance visibility and depth perception.
Accessibility Features:
Install a stairlift or consider a residential elevator if necessary.
Ensure that light switches and electrical outlets are at accessible heights.
Consider wider doorways and hallways to accommodate mobility aids.
Opt for lever-style or touch-activated switches throughout the house.
Outdoor Spaces:
Create well-maintained and accessible pathways throughout the yard.
Install handrails or grab bars near outdoor steps or slopes.
Provide comfortable seating and shade in outdoor areas.
Consider raised garden beds or vertical gardens for easier maintenance.
Remember, it's crucial to consult with professionals experienced in aging-in-place remodeling to ensure that the modifications meet the specific needs of the homeowner and comply with applicable building codes.
See
Find a Certified Aging in Place Specialist
(ai did an OK job on generalities and it's a place to start, scaffolding if you will. The next step would be to take this list to a CAPS remodeler to prioritize.)