Aging in Place: Who Ends Up in Nursing Homes?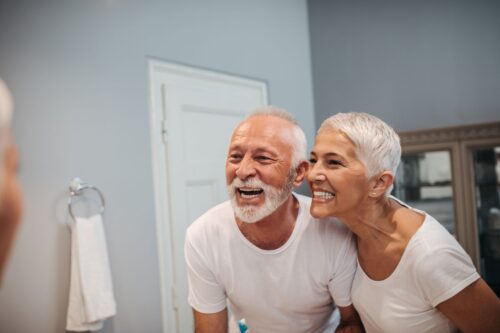 I'm in no hurry to get old. But when I do, I'll be out to enjoy every last minute. I see myself at 90 in some nursing home, waving my walking stick about as I jive to Gene Vincent records.
~ Imelda May
Aging in Place
I was reading a heartwarming post on Twitter from AARP, the article is titled, Sharing Love, One Letter at a Time, Love for Our Elders' volunteers write notes of hope and encouragement to adults in long-term care facilities
By Aileen Weintraub / August 11, 2021. Essentially it is about a volunteer organization that writes and sends letters to older adults in nursing homes. The exercise is designed to ease the feelings of isolation and loneliness during the pandemic. Here is the jest of the article in a nutshell statement:
One organization is making the isolation a little more bearable. Love for Our Elders, a Cleveland-based, volunteer-run nonprofit that distributes letters to older adults across the country, reaches millions through snail mail and videos, bringing light and levity into their lives. Founded by Jacob Cramer in 2013, Love for Our Elders' mission is to help conquer the epidemic of loneliness and to foster a sense of belonging and hope in older, often vulnerable, adults, one letter at a time.
As much as I love the idea, it was the Image (above) that grabbed my attention. I have spent many hours in nursing homes, first as a child crawling about on the floors (my grandmother was a nurse and ran a nursing home), then later as an undergraduate student working my way thorough nursing school, and eventually as a caregiver for my own aging family members and friends. It is an environment I am familiar with and comfortable in. And I will attest to the sex-ration difference. Noticed gender in the image, there are some key reasons why it is 3 women, 1) women live longer 2) most elderly men have informal care, most elderly women do not 3) spend down 4) fewer lifetime accumulation of resources due to caring for others and income inequality 5) greater comorbidities / chronic conditions. I do love the letter writing campaign, and the image spoke volumes…
See
Stats Sex-Ratio
In 2015, Women constitute nearly two- thirds (65.6 %) of the nursing home population, and nearly 4 of 5 nursing home residents (77.9 %) are non-Hispanic.
The American Association of Long Term Care Insurance