Aging in Place: Needs VS. Wants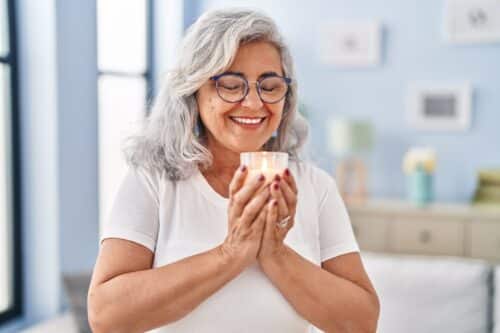 Desires are central to the soul's unfolding and should not be dismissed before giving them careful attention.
~ THOMAS MOORE
Aging in Place
I had an eye-opening conversation about a book I wrote with a savvy YouTube book marketing expert. She offered one gem that was hard-hitting: "We see potential, but we never know what it will do … but we both felt hesitant to tell you we should market the book as it is right now." She alluded to the difference between WANTS and NEEDS. Seems my book covers NEEDS, but they felt it lacked the allure of WANTS (what she called the "it factor"). What people NEED often isn't what they WANT, and vice versa. I tried not to take it personally (your baby is ugly) and look for the lesson.
If you are in the business of providing NEEDS you better get yourself positioned in WANTS first, or yours will be a path of pain, disappointments, and wasted time…BTW this has been my lane for decades in trying to get folks interested (WANT) in aging in place before they NEED it (and apparently in my book endeavor too!). It's always been a hard sell. Let's unpack this briefly viewing through the filter of a CAPS builder-remodeler, Architect, or universal design consultant–but the principles are widely applicable.
What the Aging-in-Place Professional Knows is Required
Needs: ("The Steak")
Finances / Resources
Health (functional aging)
Universal Design and Accessible Design Features
Aging-in-place remodeling
Aging-in-place Technology
A system in place to achieve "independence" (INTER-dependency)
What the Potential Customer Thinks They Want
Wants: ("The Sizzle")
Independence
Preserving one's natural rituals, rhythms, and routines of living at home
Their own aesthetics
Freedom to come and go as they please
Control
Sameness
Community
Age-Diversity contacts vs. age-segregation
Privacy
Control of access to the self from others
Safety
Comforts of Home
Preserve memories created over time
Place attachment / Staying Put (not surrendering to convalescence)
The list of NEEDS is often shorter than the list of WANTS. So, the takeaway from my conversation with the savvy book marketer is widely applicable–especially for those of us in the business of aging in place. To avoid the Sisyphean task of trying to convince based on NEEDS, better to translate them into WANTS and sell the sizzle, not the steak. An age-old lesson—The key is this: NEEDS should be a byproduct of Wants, figure this out and you've built a better mousetrap and the world will come beating down your door. Just make sure it's accessible …
See
BTW I can't say I have completely made the smart transition from selling NEEDS disguised as WANTS.