Aging in Place Global Design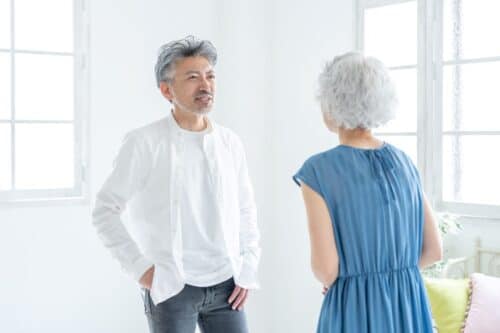 A different language is a different vision of life.
~ Federico Fellini, film director and scriptwriter
Aging in Place 
I wanted to repost this article from Dr Rosenfeld, it reminds industry professionals and laypersons alike of the importance of culture when considering aging in place design and remodeling.
Dr Jeffery Rosenfeld is the only Environmental Gerontologist on staff at Parsons School of Design in New York City. This puts him in a unique position to influence world-class designers concerning the places we will grow old in. Dr Rosenfeld understands the interplay of environments, aging, aesthetics, and culture like no one I've encountered. He is an author, actor, designer, academic, and contributor to the greater good.
The Beauty of Globalization
We are eager to learn from other cultures, but usually not when it comes to making our homes safer.  Diet is another story.   We don't hesitate to stock our kitchens, and cupboards, with the ingredients we need for a Chinese stir-fry, or the Mediterranean Diet.  If only we were as willing to look cross-culturally at aging in place!
We can learn a great deal about home-safety from the housing, home-furnishings, and design options being offered in other aging nations.  Aging-in-place is a more creative process than it has ever been before.   The beauty of globalization is that it gives us a world of options.  To paraphrase Burger King, we can truly "Have it our way," as we age-in-place.
Home Design in an Aging World
A few years ago, the architect Wid Chapman and I decided to make cross-cultural comparisons of homes where people age-in-place.  We surveyed homes and home-furnishings available older people in 7 of the world's most rapidly aging nations: Japan, China, Sweden, Brazil, Israel, the United States, and India (Rosenfeld and Chapman, 2008).   All 7 of these societies were being reshaped by what the Japanese call The Silver Tsunami, and what we know to be The Age Wave.
Chapman and I wanted to learn how aging-in-place was being shaped by architectural and design traditions in all 7 of those rapidly aging nations.
It is still the norm in most of the world, for older people to age-in-place. Wid and I were interested in how architecture, interior design, and local technologies were shaping the lives and homes of older people, especially in cultures where constructed environments are so different from our own. What follows are a few examples of how constructed environments and local technologies now shape the experience of aging in place.
Vernacular Design
It is worth mentioning that learning from other cultures now involves a mix of traditional home-design – what architects call "vernacular design" — and cutting-edge technologies. New technologies, combined with strategic changes in home-design, are making it easier than ever before to age-in-place in ways that express our individuality. What follows is a very brief list of "lessons" to be learned from other cultures.  They range from low-tech to high-tech, and can be combined any way we want.
Japan:   Living Close to the Floor.  There is an old Japanese saying which goes, "May you live and die on tatami."  Home-furnishings in traditional Japanese homes enable most activities of daily life – eating, sleeping, and socializing – to occur on or near floors covered with tatami mats.  Apart from reducing falls, floor-based lifestyles enhance strength and balance.  My sources tell me that even the most high-tech Japanese homes usually create a "Japanese" room with tatami mats and Tokugawa detailing.
Apart from being reverent about its past, Japan is also a world leader in technological innovation.  Past, present and future combine throughout many Japanese homes. Japan was the birthplace of robotics, and has become synonymous with digital design and innovation.   This discussion of tatami is a reminder that the Japanese are proud to mix tradition and technology, which is becoming the new face of aging-in-place.
Brazil:  Universal Design Begins at the Front Door. Brazilian architect Sandra Perito has designed senior housing intended to prevent domestic accidents, especially falls (Rosenfeld and Chapman, 173).  Perito now routinely includes a built-in table at the front door. Says Perito, "…This becomes a place to put heavy packages or bundles while reaching for the house keys." It also serves as "a grab bar" for additional balance while unlocking and opening the front door.
Scotland:  Why "Smaller is Better" When it Comes to Refrigerators.  During a trip to Scotland, I visited a number of homes in the Scottish Highlands where people either had very small refrigerators, or no refrigerator at all.  Those without refrigerators kept perishable items in their cellars. This unexpectedly contributes to active aging, because lack of refrigeration requires frequent, sometimes daily shopping.  In other words, people without refrigeration get the daily benefit of getting dressed, going into town, and interacting with friends and neighbors.
France:  Smart Home Technology.  Paris-based Metaatom has developed a line of "Smart" home devices including a personal weather-station and air quality sensor.  Netatmo has gone on to develop a "Smart" thermostat and a security camera, which "… detects and reports in real-time if someone loiters around your home, a car enters your driveway or your pet is in the yard.  Netatmo's line of "Smart" home devices gains relevance because people want to age-in-place as long as they possibly can.
Singapore:  Robotic Home-Exercise Coach.  Engineers in Singapore have developed a RoboCoach with a smiling face and appendages which reportedly mimic human movements.  RoboCoach "teaches" a range of activities, while "…offering encouragement and support".  The goal, according to RoboCoach, is to "…enable the elderly to lead more independent, fulfilling lives" through technology.
United States: Home Sensors. People are living longer. Most report that they want to age in place. Home sensors help seniors avoid debilitating falls and flare-up's of medical problems by monitoring people in their homes. Sensor technology is unobtrusive, and goes a long way toward making home safer and less isolating for older people. The United States has taken the lead in developing motion sensors, webcam silhouette images, fall-detection, and bed sensors that capture data on pulse, respiration, and restlessness.
Recommendations as Aging-in-Place goes Global
Going forward, aging-in-place will mean combining renovation and innovation: changes to the constructed environment of home, and installation of technologies which will make living at home safer and easier. That said, it will still be important to respect the part that culture plays in preparing any home for aging-in- place.  Even as technology becomes a more important part of such preparation, it will still be important to:
Consider how culture shapes the relationship between "Private Space" and "Public Space", inside and around the home.
 Respect cultural traditions, which usually shape spaces where people cook, eat, sleep, and toilet.  This includes age, sex, and marital status.
Respect the symbolism and social meaning of color in the architecture and design of specific cultures.
-Jeffery Rosenfeld, PhD
References
James Griffiths, Singapore Turns to Robots to Get Seniors Moving. CNN on the Road.  October, 2015.  See too, Aza Wee Sile, Robot Shakes Things Up for Singapore Seniors.  Daily Read, 27 December 2015.
Netatmo.   https://www.netatmo.com/ Experience the comfort of a Smart Home: Smart Thermostat, Security Camera with Face Recognition, and Weather Station.
Miles Obrien and Ann Kellan.  Home Sensors Enable Seniors to Live Independently.  National Science Foundation, August 5, 2013.
Jeffrey P.  Rosenfeld and Wid Chapman.  Home Design in an Aging World.  NY: Bloomsbury, 2008.
See
Jeff Rosenfeld, Ph.D.,
Environmental Gerontologist, Parsons School of Design
For the past 10 years, Dr. Rosenfeld has been researching the interplay of ethnicity and aging in place.  He is especially interested in ways that architecture and interior design contribute to healthy aging for older immigrants in the USA. Along with architect Wid Chapman, AIA, he has written Home Design in an Aging World (Conde Nast, 2008), and UnAssisted Living (Random House, 2012). Along with Dr. Patrick Roden, he is developing a study of cross-cultural differences in design for aging in place.
Currently, Dr. Rosenfeld is working with the research arm of New York Methodist Hospital in Park Slope, Brooklyn, to look at ethnic differences in serious falls at home. He is focusing on reasons for the lower incidence of geriatric falls in select ethnic communities: the aging Korean and Hindu populations of Brooklyn. The goal is to understand how interior- and product-design contribute to ethnic disparities in home-injury. He can be contacted through Parsons School of Design at  [email protected]. (347-249-4014).