Age in Place Kitchen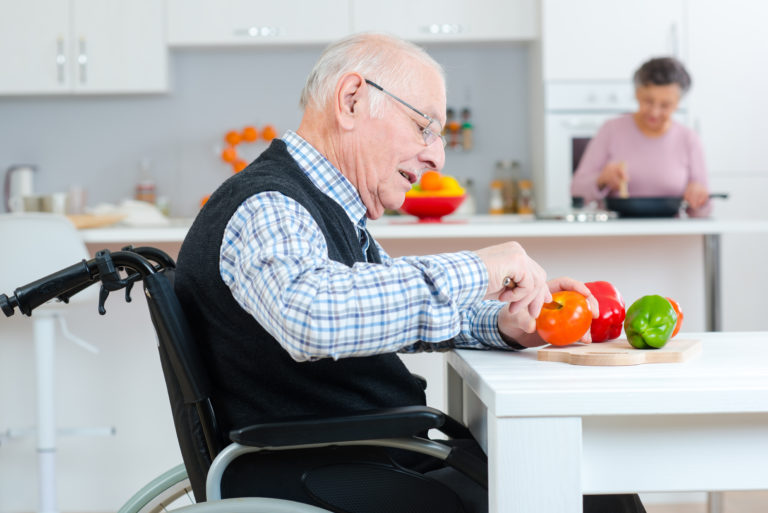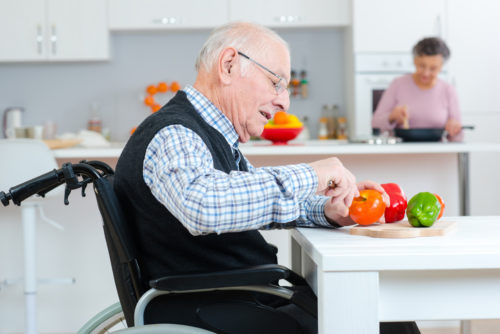 The kitchen is a sacred space.
– Marc Forgione
8 Basic Kitchen Items for Aging in Place
Lazy Susan inside a deep corner cabinet
Slide-out Shelves
Full-sized oven mitts (not hot pads)
Large Handled Utensils (OXO)
Stepstool w/ Hand-rest and good floor traction
Under-counter Jar Opener
GFCI Electrical Receptacles
Fire Extinguisher and posted emergency/neighbor's numbers in LARGE PRINT
 Top 10 Aging in Place Kitchen Fixes
1. Flooring: Non-Glare flooring with a commercial rubber mat with a smooth transition for an anti-fatigue, non-skid surface
2. Cabinets: Age-friendly products can be installed in existing cabinets for increased ease of access to stored goods
3. Hardware: Exchanging knobs for D-shaped pulls (easier for clients with arthritis)
4. Countertops: One counter that is 28″-32″ high for sitting, knee space 30" wide/27" high
5. Sink: A double-offset basin sink with 1 smaller bowl that measures 6.5" in depth or less (allows seated
users ease of use) leave space beneath the sink free so someone sitting or in a wheelchair can use it comfortably
6. Faucet: A hands-free or lever-handled faucet, mounted on the side to limit reaching, with a long hose pull-out sprayer, incorporate an anti-scald device to keep people from getting burned
7. Lighting: Add under-cabinet T8 light strips, which evenly distribute light and reduce glare; Shadow-free overall illumination (ambient light); strong-focused task lighting to ease tasks; shields or diffusers on bulbs to minimize glare; bulbs that will show colors accurately; easy access to switches and fixtures for safety and maintenance; nightlights all over the house
8. Bulbs: If a loved one has low vision consider a "full spectrum" CFL bulb, this type of bulb increases contrast and clarity and reduces glare
9. Doors: Install expandable door hinges and change knobs with lever pulls
10. Appliances: Replace old with new Universal Design drawer refrigerators and microwaves, 9" kic-plate elevated built-in dishwashers, raised front-load washer/dryers, roll-out shelves
I Love #6 the HandsFree faucet! 
Products Patrick Likes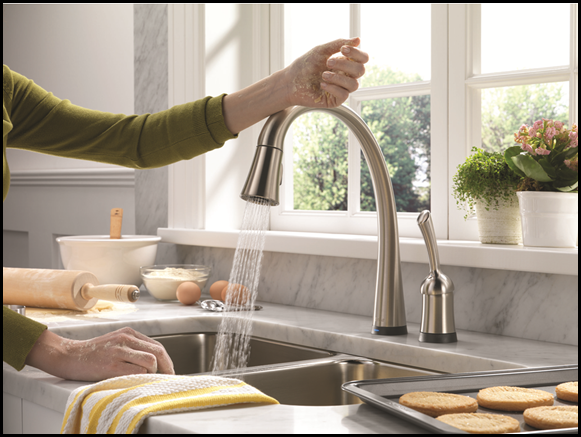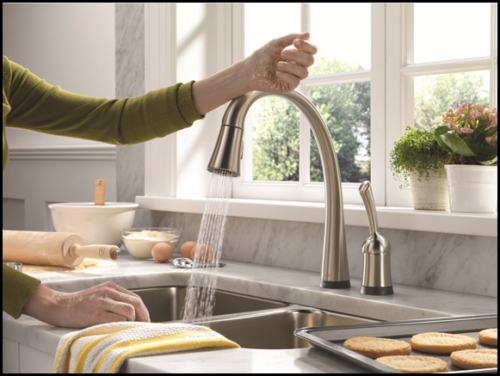 Delta 9113T-AR-DST Essa Single-Handle Pull-Down Touch Kitchen Faucet with Touch2O Technology and Magnetic Docking Spray Head
1lowrider 5.0 out of 5 Stars
The style and technology exceed my expectations. I was nervous about buying a faucet for this price but I'm so happy that I did. It's only been about 2 weeks using it but already I'm spoiled by the touch on – touch off technology!
Bonus:
I Love #10 because there are such beautiful UD Appliances now out on the market!
Snaidero Universal Design Kitchens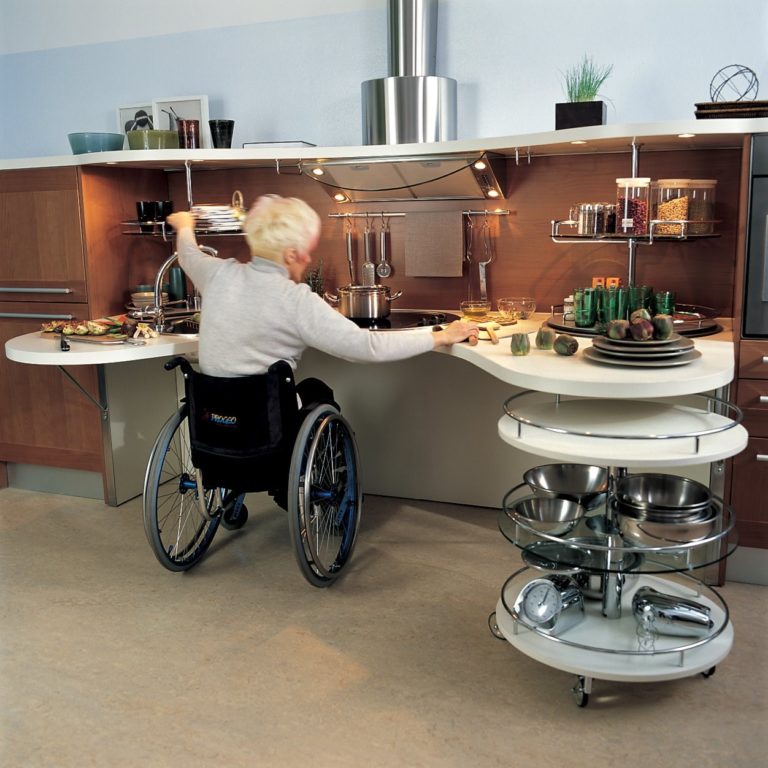 I Love Design where form meets function beautifully.
~Patrick