Porch as Longevity Design Strategy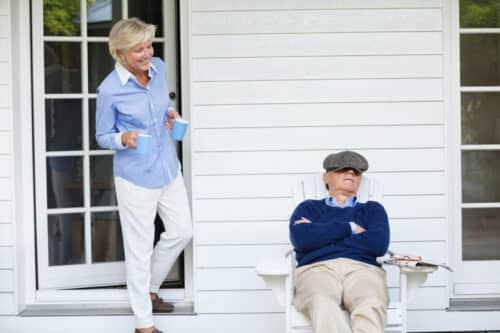 Designers and people in general are too attracted by 'new', but nothing ages more quickly than 'newness'. All my objects reflect [a] marriage between past and present.
~ Marcel Wanders / Dutch Designer
Aging in Place
I saw this quote and image yesterday and it hit home with several points relative to aging in place design.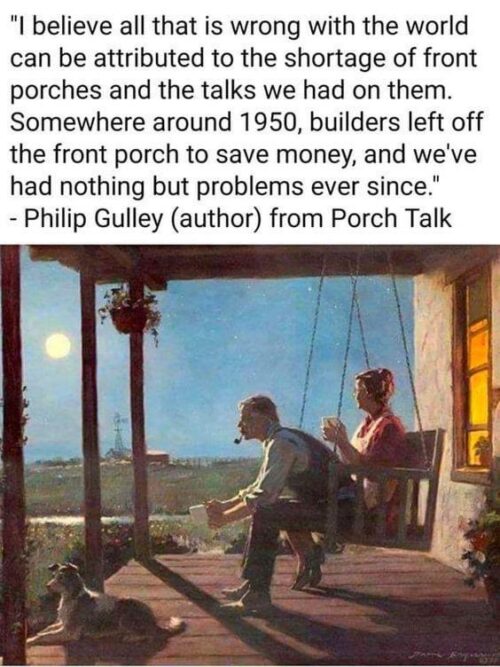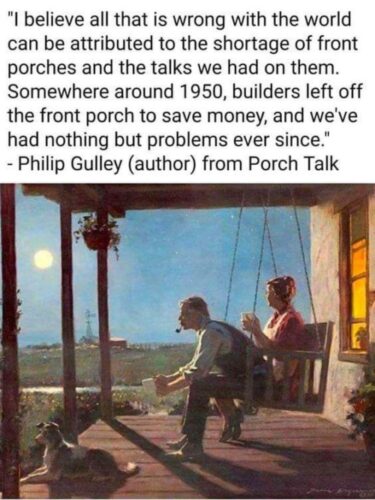 Points:
1). New urban neighborhoods are designed for human activities oriented out back in secluded fenced yards.
2) Suburban life is not necessarily pedestrian (car centric)
3) TV screen size seems to have an inverse relationship to being outside
These, and other factors have created an architecture of Isolation. The effects are increased loneliness, increases in crime, less human bonding, and I would argue ill health effects.
New Urbanism in many cases will include porches that foster human scale living and life satisfaction. And that's why I love living in an architecture landscape that is from the early 1900s. Most homes have porches, sidewalks close to front steps, narrower streets, and heritage trees. Yes, older homes are a joyful bundle of issues, yet I'm willing to deal with that for the human-scale living.
Design matters in the affairs of living your best life.
See
20 Design Tips for a Wheelchair Accessible Home at: https://www.hgtv.com/design/remodel/interior-remodel/tips-for-accessible-ada-home-design-pictures