Aging in Place Main Floor Living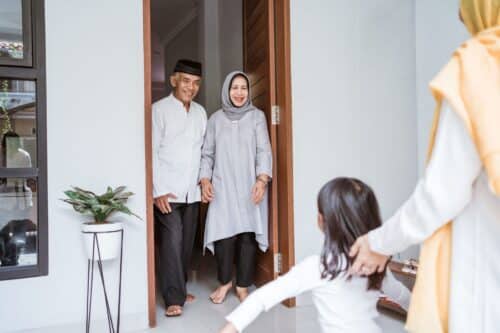 The living room should be a place where we feel totally at ease – temple of the soul.
~ Terence Conran
Aging in Place / Home Shorts Series
The main floor of many homes is where most of the living occurs. It's the portal space for welcoming and receiving family and guests. No matter the size, shape, or abilities of your visitors, accommodating them is essential to the quality of life at home.
To be considered a "visitability" home for aging in place several considerations are required. First, an accessible bathroom, secondly no stairs, and finally wheelchair accessible doors of at least 33inches. Main-floor living provides value, safety, comfort, storage, beauty, a sense of peace, and love.
Value- Homes with Universal Design features like main floor accessible bathroom, bedroom, and non-barrier entry with 33" door accommodations will only increase in value as the population ages.
Safety- Being able to sleep/nap, use the restroom, cook/eat, and get around in a wheelchair without climbing stairs is a safety benefit (WC needs at least a 60" turning radius). Keep an open space of 36" between the mattress and the wall or furniture for wheelchair or walker access.  Get taller toilets/chair height 17"-19" and curbless shower is enjoyed by all sizes of visitors.
Comfort- Fresh flowers, lighter colors, favorite wall art/photos, accent lighting, nook areas, lovely scents, and soft pillows, are the aesthetics of homeyness and can be as important as heating and cooling for comfort
Storage- Open spaces provide a sense of calm and comfort, closets with adjustable and organizational components can be hiding places out of sight for essentials like blankets, towels, and personal stuff.
Beauty- Windows letting in natural light help with mood and facilitate a visual gateway to the world outside.
Peace- Have a TV-free or even a cell phone-free space in the living room. Play soft background music and make reading a value in this location.
Loving- Create a space for love; rinse and repeat often.
See