Age in Place Bedroom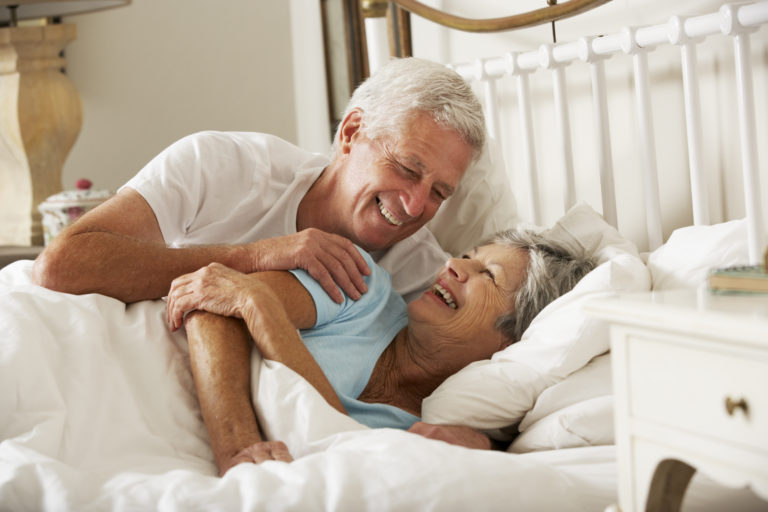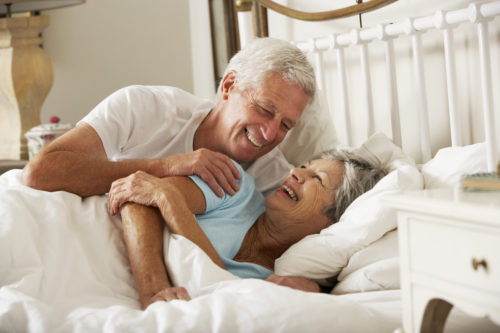 We spend about a third of our life sleeping. Given this fact, it would be smart to pay attention to the setting in which this occurs and put some thought into making it comfortable and safer.
~Patrick Roden 
Top 10 Essentials for the Aging in Place Bedroom
Low profile bed: 20-23" from top of the mattress to floor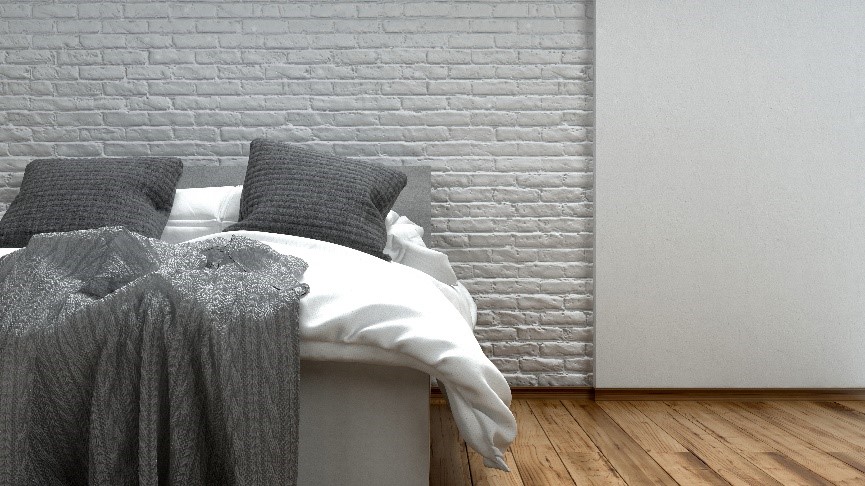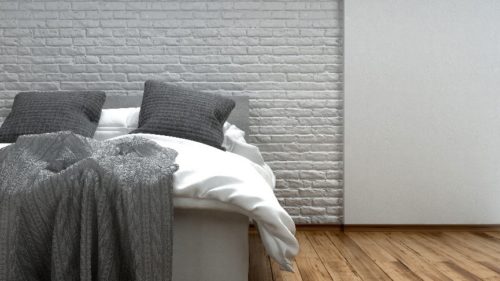 Benefits: Your bed is something you will be using at least twice a day for many years. So, it's essential how high your bed should be from the ground. This will ultimately come down to your own height and your health status. For most, knee-level is about 16"-24" off the ground. At this height, people can usually put both their feet firmly on the ground and push off the bed with their knees bent. This makes the in/out process easier (any additional help getting Out of Bed in the morning is appreciated).
Flashlight at the bedside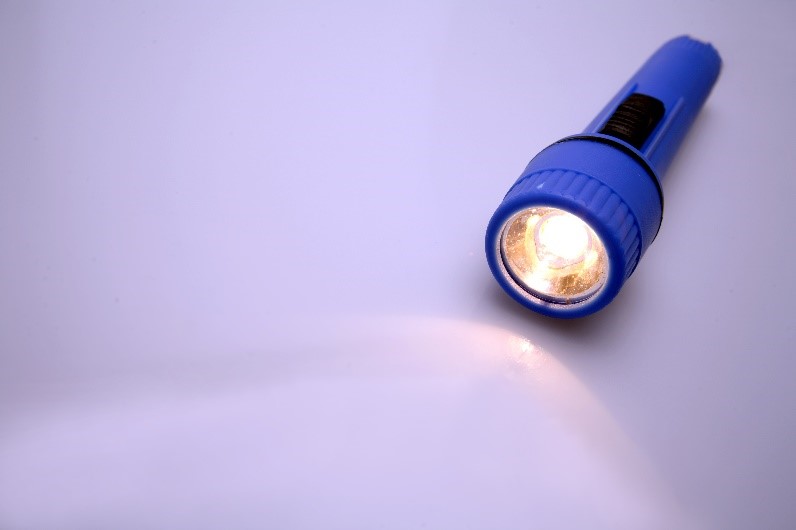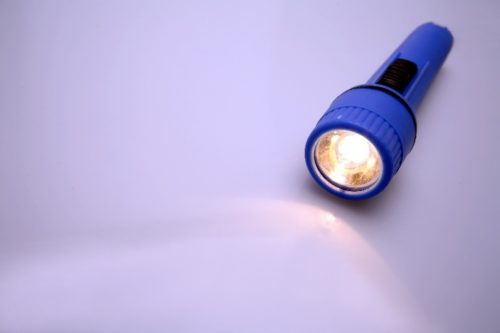 Benefits: A good old trusty LED flashlight at the bedside is a mainstay. For power outages, trips to the bathroom, or emergencies, you can't beat the utility for the cost. Might be old school but when you need one you'll be glad you have one!
Easy-to-read memory aid clock with LARGE numbers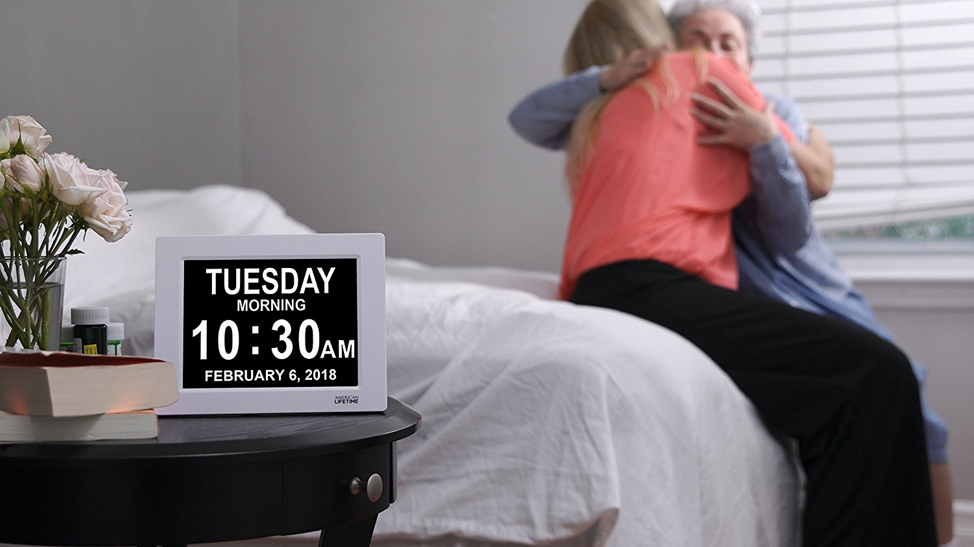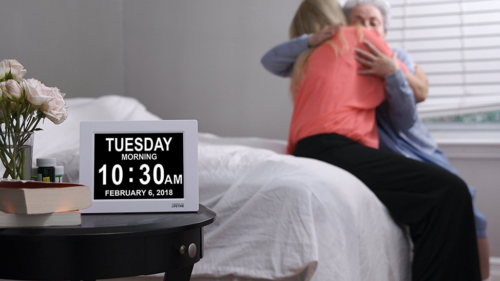 Benefits: I don't care who or what age you are, orientation to time & date are what keeps our lives on track. A LARGE numbers clock will soon become a "cannot-live-without-item" in your bedroom. This basic information can put you in the right place at the right time.
Products Patrick Likes
American Lifetime Clock – Extra Large Clock w Battery Backup & 5 Alarm Options
5 out of 5 stars Excellent Product. This is the second clock like this I have bought for my Dad. He now has one in his living area and bedroom and Loves them.
~MJ Nelsonon
Order Here: (affiliate link) I Think You'll LOVE This Product!
A clear pathway to bathroom (remove clutter)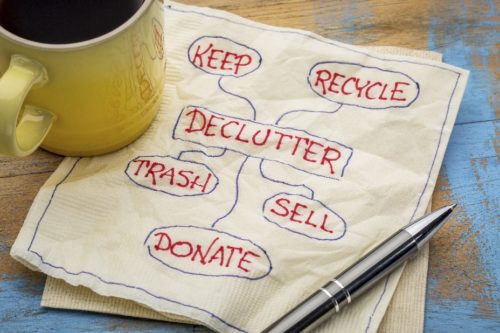 Benefits: According to the National Council on Aging, 1:4 Americans age 65+ falls each year. Every 11 seconds an older adult is treated in the ER for a fall. I know this firsthand, as a long practicing ICU nurse I dealt with the sad consequences of falls at home. So many can be prevented by de-cluttering. The 5-step process on the napkin (image) will go a long way to preserving your independence.
NO throw rugs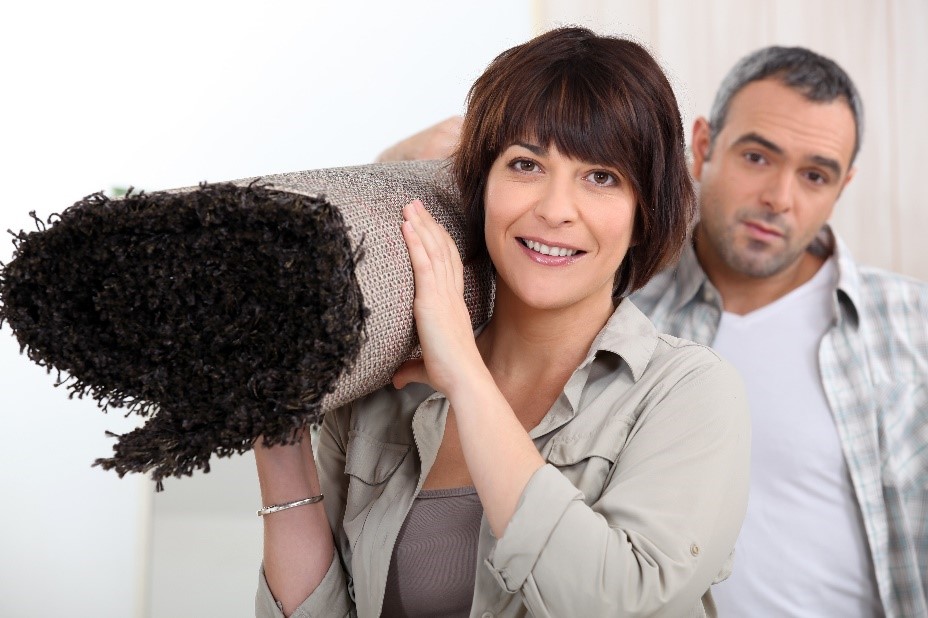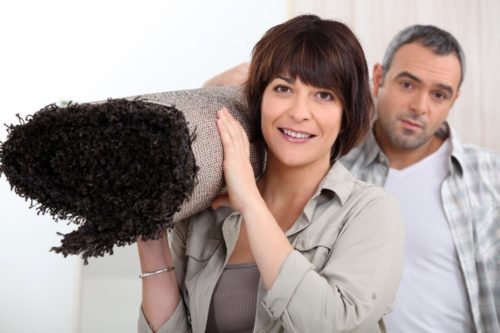 Benefits: Throw rugs are a paradox, they are lovely to look at and deadly to trip over. Good news is you don't have to get rid of them entirely, you can mount them on a wall if parting with them is too much sweet sorrow. But do get them off the floor.
Sturdy chair with arms at the bedside to help with dressing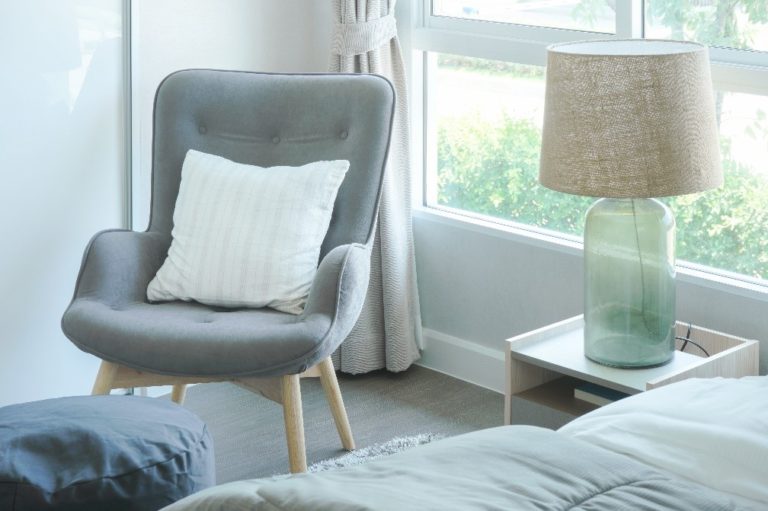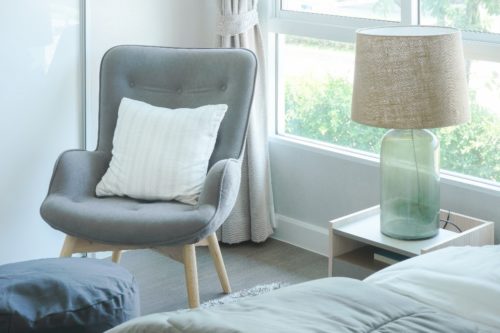 Benefits: A sturdy chair is like a good friend, there to comfort, provide support, and be a refuge to rest on. Easy to find easy to do…
A lighted light switch near the door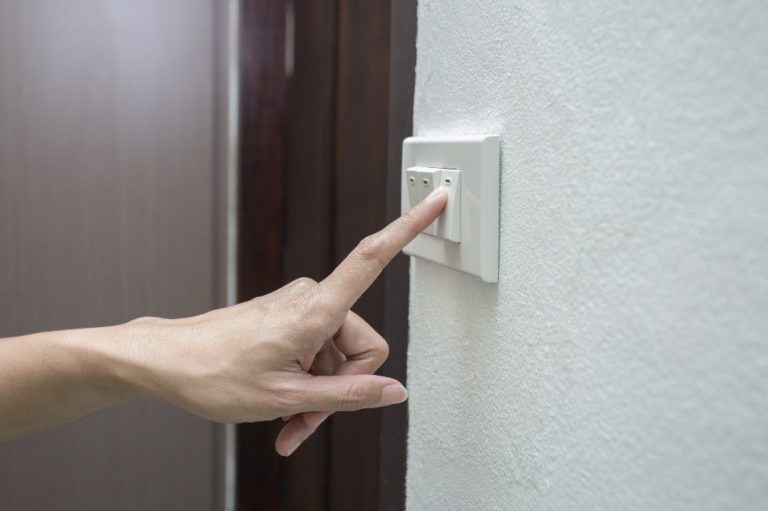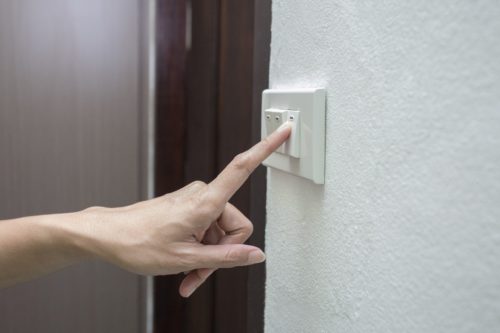 Benefits: I use these and no longer fumble in the dark looking for light switches which are out of sight/reach. Such a simple fix with such an increase in quality of life (what took me so long!?). Plus, they add a light feature I've come to love at night.
8. Safety Mats at Bedside floor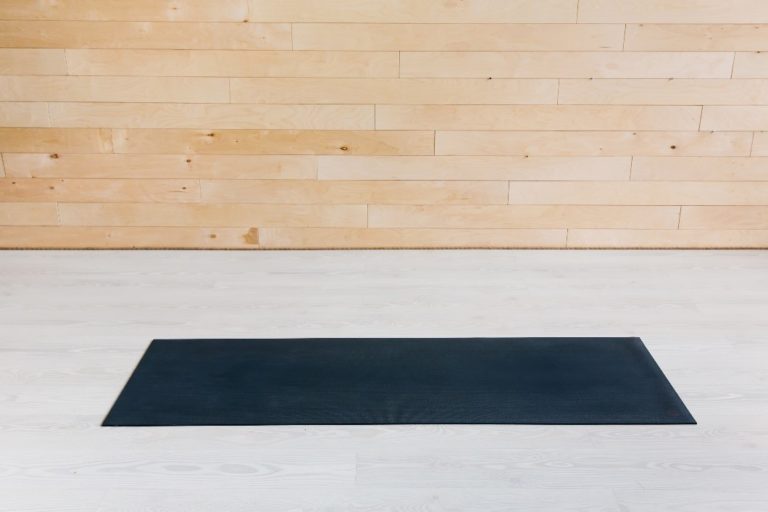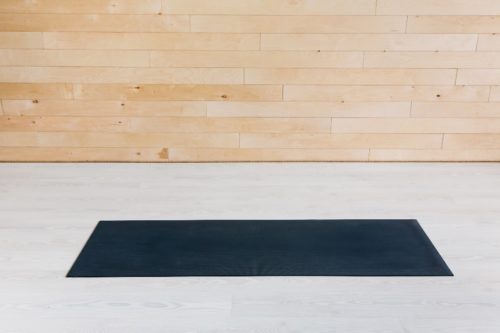 Benefits: A safety mat at the bedside floor can help prevent injury from accidental falls and provide a soft landing for feet/knees in the morning. Just an added layer of safety and comfort. Things might have turned out differently had Humpty Dumpty had one…
9. Second Floor fire escape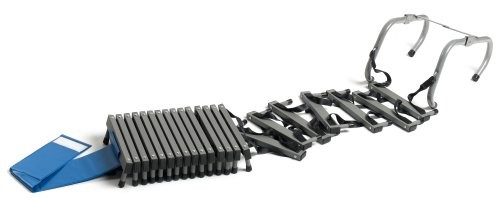 Benefits: If you are on the second floor and a fire breaks out trapping you in the bedroom, this little item (affiliate link) could mean the difference between living or dying. If you purchase one practice using it—you don't want your first trial run when the heat is on (if you know what I mean). This is overlooked—but what a thoughtful gift for a loved one who may not have considered it. Show them how to use it, and practice with them (then you get one for your house too).
10. Extra pair of reading glasses at the bedside
Bonus: 8 Must-Have Bedroom Items for Aging in Place
Bed Rail Stander EZ Adjust Bed Rails
Pre-programmed Phone at easy reach bedside
Supportive slippers with non-skid or rubber soles
Clapper sound activated Lights Great for seniors
Walker or cane near the bed
Smoke detector in the bedroom
Path lights to bathroom
Voice Technology at the Bedside (see aging in place tech page)
Here's an Idea!  Vansky Motion Activated Bed Light, Flexible LED Strip Motion Sensor Night Light Bedside Lamp Illumination with Automatic Shut Off Timer (Warm Soft Glow) Inexpensive age in place Bedroom solution.
Most of these Bed Room Age-friendly fixes can be done in a weekend; just do it!
Getting the Work Done
Go to Certified Aging in Place (CAPS) Remodelers to find a CAPS remodeler who can do the job.
Additional Resource: Amazon Home Improvement Services