Women, Aging & Myths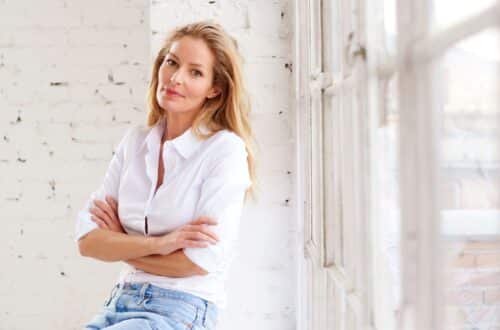 You are aged by culture, only if you agree to it.
~ Patrick Roden PhD
Aging in Place
I've written a book about women for women. A man writing about women and aging may seem foolhardy you may be thinking…And you could be right. However, hear me out, I've spent my entire adult life working in a female dominated profession, first as a Certified Nursing Assistant (CNA) in nursing homes working my way through undergraduate nursing school. Then 25 years in Intensive Care, Coronary care (including 10 years as a YMCA Cardiac Therapy Volunteer), Trauma care, and public inner-city health–the last 10 plus in surgical recovery. That's over 35 years working along side women–many who were my boss. I have come to respect and admire these women.
There is a plethora of examples with females working in male dominated professions since the 1970s (*yes gender pay gaps still exist), and it is becoming common in most all fields of endeavor from Fire departments to construction sites–but a less known experience is men working in female professions. I have learned so much from listening, observing, and experiencing female conversations. I have worked side-by-side, in the trenches, and been a team player with women young, old, all ethnic backgrounds, classes, races, faiths,  gay, straight, political persuasions, and been influenced by them all. But the most influential was my chance encounter as a medical volunteer at the Portland Marathon with 85 year old Mavis Lindgren. This extraordinary senior athlete changed my life and view of aging forever–and set me on a course of formal study in Gerontology.
Mavis taught me by example that there is a new kinda' old, and it's possible for the rest of us. The book WOMEN, AGING & MYTHS: 10 Steps to Loving Your Long Life is a condensed look at 10 myths about women and aging, each is explored and debunked. The last chapter profiles 10 remarkable women taking on these myths.
We live in a youth obsessed culture where older women live at the nexus of ageism and sexism–and for women of color, racism–its time for a change. I encourage you to be part of the solution, question assumptions about aging in general, and women's aging more specifically. So much of the cultural "anti-aging" messaging is soul-eroding and misleading. Each stage of mid-life has something unique to offer, and as DeEtte Sauer, Masters Champion Swimmer / Aging Myth Debunker, wrote:
" I had the BEST year of my life at 80!"  and so should you…
See
Note: Women, Aging & Myths: 10 Steps to Loving Your Long Life has just been published and is now available on Amazon
On the book, the design was intentional, it is a dovetailing of Gerontology academics, personal stories, self-help, how-to, and inspiration. 
I wanted to create something new, something different, something useful to help you, and I hope I succeeded. 
Best Life, Patrick