She Believed She Could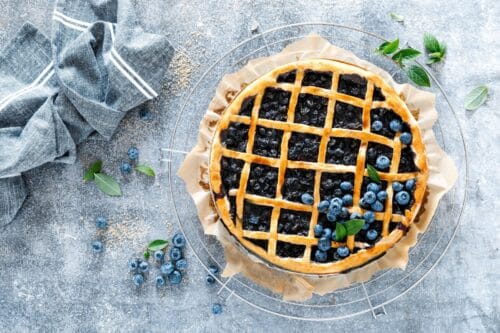 "She believed she could, so she did."
~ R.S. Grey, Scoring Wilder
Aging in Place
Bonnie is a friend who amid an economic recession dared to open a small walk-up bakery. She was freshly divorced and needing to make some changes—so she took the proverbial leap of faith and became a solo entrepreneur (with some baking help from her mother, Sally).
Stop and re-read that first paragraph. Think about that for a moment, focus on the bold words and imagine yourself in that scenario.
She didn't choose the path-of-least resistance. Through a breakup, recession, business take-over, remodeling a shop space, and countless other tasks, in spite of it all, the bakery was a success. The clientele grew so quickly it soon became evident the business space wasn't large enough. Bonnie purchased and moved into a restaurant space in the building next door that shared the wall/entry. The remodeling process was challenging as she kept the business going during the process. It's similar to paving a highway in that you can't close and the show must go on. The private victories that precede the public victories are known only by those on the field and in the trenches.
Meeting obstacle after obstacle with fierce determination, from contractors with varying senses of urgency, equipment failures, budget overruns, time delays, and setting up staffing as well as choosing décor, and dealing with city permits/red tape, she came out the other side victorious! "The Bleu Door Plus" restaurant opened and like the walk-up, became an instant success.
After a period of consecutive successful years, things got even more challenging, the pandemic threw a wrench into the batter, health issues with her mother Sally, and even her own, (this kind of work takes its toll physically and mentally) but she persisted. She adjusted to a constantly changing landscape all the while juggling staffing challenges, public health requirements, and a home remodeling too! Her story is nothing short of heroic.
She is not alone, according to the article, 17 Women-Owned Business Stats You Need to Know, the US has 12.3 million women-owned businesses and they generate $1.8 trillion a year. Further, 40% of U.S. businesses are women-owned and women started 1,821 net new businesses every day last year. It's also notable that 64% of new women-owned businesses were started by women of color last year. The reasons vary from choice to necessity, but nonetheless, these are remarkable statistics and a testament to the rising power of determined women in the economy.
We have been privileged to witness Bonnie's journey—and so many others like her are creating jobs, paying taxes, and making all our lives richer for their titanic efforts. One day Bonnie invited me into her hollowed-out shell of a space that was to soon become her vision of a restaurant. She shared her plans as her voice echoed off the empty concrete walls and her dreams penetrated the space. She is a force of nature and inspiring to be around. As I left, I began to see her vision and formulate some thoughts I wanted to share with her. Below are those thoughts:
To Bonnie
Let me begin by expressing to you that Julie and I
consider you a friend.
You're one of the most courageous people we've ever
met; your path is not the path of least resistance…
Having said this, I'd like you to consider a few points to
ponder in these days of sleepless nights and over-coming
Titanic obstacles to make Bleu Door+ ("Bleu Door Plus") a
Reality. 
Point #1
Think of the jobs your efforts have created for others.
Because of this, young people are getting valuable on-
the-job experience and someday they too may become
inspired to be entrepreneurs. Also, the wages earned are
going to help feed families, pay for school, and fuel
other's dreams.
Point#2
You have created a community space to be enjoyed by
many. The new space will be an environment where
people will; meet on first dates, celebrate life events, de-
stress   from   work,   and   feel   a   part   of   a   vibrant
neighborhood.
Point#3
Bleu Door is a place that you can count on for "small
indulgences"   that   add   quality   to   life;   do   not
underestimate the significance of this.
Point#4
​The "Ripple" effect for good is something you will never
fully realize when you step out of a comfort zone and do
something significant, as you have done. The special
order birthday cake that was hand-carried to a mother in
Madison, Wisconsin—or the doggie treats at the end of a
walk, the peanut butter cookie secretly and lovingly packed
into a lunch box…All of these things made possible by
your vision and determination.
Your efforts are not lost on us…
Patrick, Julie, and Halsey 
Nothing worth having ever comes without some
kind of fight. ~ Bruce Cockburn
———————————————————————————————————————————————————————————————-
Several weeks ago we stopped by to pick up some goodies, Bonnie followed us out to the car. She shared with us some good news–more expansion is in the works! Bonnie then told me how important my message to her was, and that she reads it from time to time just to help motivate her. What a remarkable person…
I highly suggest visiting Bleu Door and supporting her efforts. You will be richly rewarded with tasty delights! Tell her hello from me.
See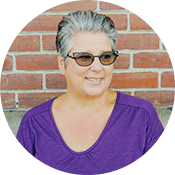 Side note: Sally, Bonnie's mother overcame a serious health event last year, took a brief time away, then returned back to help "the millennials and gen Zers" in the kitchen. I've joked with Sally that I will supply her Attends (adult diapers) so she doesn't have to leave until the day's work is done! I even took a pack over one day to surprise her! She is just as resilient as her daughter, these are tough women with a purpose. They are the backbone of American small businesses and just one untold story of countless others out there in mid-life and beyond making a difference in their community.
Kerry Hannon:  Work, Money, and The Rise of Female Entrepreneurs
Women are especially good collaborators, and women over 50 are the top demographic worldwide who are starting businesses.
~ Kerry Hannon