Health e-Bytes: Medical Based Health Promotion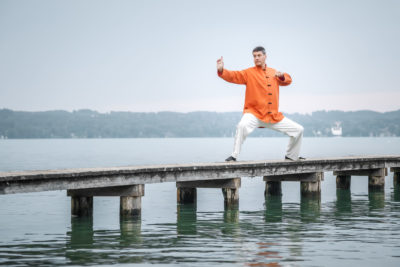 To keep the body in good health is a duty… otherwise we shall not be able to keep our mind strong and clear.
Aging in Place
Below is an email exchange worth sharing between to colleagues, Mike Waters of Fitness Over Fifty, and Dr. Rama, consultant for aginginplace.com and Health e-Bytes contributing author:
Hi Mike~
Yes, I am very familiar with the topics mentioned in the program the author is discussing. There are some fundamental truths that are often not discussed or deliberately ignored in our societies:
1) The current explosion and exponential rise in age-associated diseases and severe disabilities are entirely due to decades of wrong decisions taken by individuals and societies. IP3H program attempts to highlight the consequences in two important areas: human nutrition, health, and the earth's environment (i.e. biosphere)
2) The individuals you see in your program will reap a lot more benefits – both short term and long term – if they honestly and ruthlessly examine their current physical status in the context of the decisions they have made in the past decades. True and lasting change – beneficial change – will only come from decisions based on hard facts and science. This is what IP3H is trying to do. Change is hard. Entrenched mindsets and habits are hard to change.
3) The convergence of new biology, genomics, artificial intelligence, machine learning, and powerful network computing is driving the enormous changes in the way individual health care is seen, approached and delivered. This is known as P4 medicine – Predictive, Preventive, Personalized and Participatory. Even though the IP3H program does not discuss this aspect of human health, it will have to deal with it eventually. But, the rudimentary principles of this issue are already built into this program.
In my view, IP3H is more than a program, it is a systematic attempt to achieve a set of well-defined, concrete and practical goals that involve two complex systems and their interaction; the earth and its environment, and the inhabitants of the earth — human beings (as individuals and population).
Please refer to the attached articles for more information:
P4 medicine: how systems medicine will transform the healthcare sector and society
Longitudinal analysis of biomarker data from a personalized nutrition platform in healthy subjects
Sincerely, Rama.
See
To contact Dr Rama with comments or questions please use our CONTACT form with Subject Title: Dr Rama
Note: All comments are not intended to be for medical advice or consultation. We provide information only.