Gray Divorce is on the Rise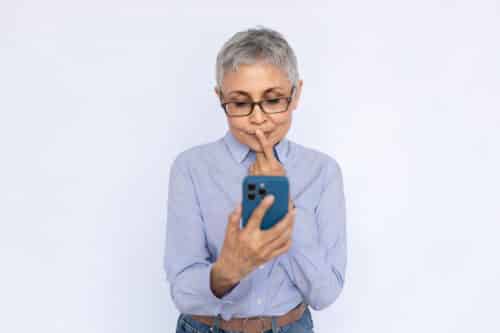 If you ever find happiness by hunting for it, you will find it, as the *old woman did her lost spectacles, safe on her own nose all the time.
~ Josh Billings
Singles Ad
Destiny's Hand asks: "Are you a spontaneous dreamer? Are you a lover of life?
Google "Senior + Dating" and the results total about 1,680,000,000 with website names like; SeniorFriendFinder.com, PrimeSingles.net, Elitesingles, SuddenlySingleSenior.com, and SingleSeniors/match.com.
SeniorFriendFinder.com posts members' testimonials to entice would-be members:
"We spent two wonderful weeks learning about each other. We fell in love through the internet, instant messaging, and hours of talking before we met. So, when we actually did meet we already knew each other. I feel so fortunate to have found the person that is perfect for me."
– paradise1132
"With SeniorFriendFinder I'm able to start a NEW chapter in my life. I feel like a nervous kid again! "
-Tina 831
SuddenlySingleSeniors.com covers all topics on dating, from Dating Objectives to Pick-up Lines, to How to Read Personals. There is even a Senior Dating Site Review which weeds through the jungle of senior dating sites for you and picks which are best according to your specific needs. So, for the single senior, there is a sea of online options.
The Divorce Experience: "Gray Divorce"
A recent report from AARP which studied divorce at midlife and beyond, found that as life expectancies increase—so does the divorce rate as boomers replace their more traditional elders as seniors. The staggering number of sites devoted to finding relationships for older adults is testimony to the sheer volume of single seniors.
Respondents in the AARP study ages 40's-50's-60's, found the upside of being single to be situations like having the house and other things the way they wanted them. But, with personal freedom and independence comes the fear of being alone, named by almost half (45%).
Other drawbacks cited were:
-Being on your own financially
-No one to care for you when illness or disability occurs
-Lack of a sexual relationship (personal touch)
Further, the data showed women are more likely than men to initiate midlife divorces—the reasons cited were some forms of abuse, infidelity, or drugs/alcohol on the part of the male partner. Termed "gray divorce;" a separation at midlife and beyond usually means leaving a long-term marriage. This is a recent phenomenon, and little is understood about its impact on older people.
What percentage of midlife divorces are initiated by women? 66%
Furthermore, midlife crisis divorces are mostly initiated by women – 66% of women initiate the divorce – while 60% of these cases occur in middle-aged couples who have been married for 20-30 years.
(source gitnux.com)
Women NOT seeking Men
Divorced men and women who remarried tended to rate their present quality of life higher than those who remain single, but among those who stayed single, it's the women who are most satisfied with being unattached.
Insights into why that might be found on the blog The New Old Age (NYT): With Friends Aplenty, Many Widows Choose Singlehood; Profiled in the post is Jane Austin who at 69 became a widow. Her brother warned her about the "casserole brigade" of old guys looking for a nurse…or an insurance settlement. For Austin the advice wasn't needed, one husband was enough. She knew she would miss her husband, but she had plans to travel, take on a part-time career, and consult—none involved in managing another man's domestic life.
Aging and the Gender Difference
While grieving the loss of a beloved spouse and often never fully recovering from it, studies show many women like Ms. Austin accept and even embrace their new role as single women. This is eloquently written about in the book The Girls with the Grandmother Faces by Frances Weaver.
The Cross Over
Men who lose their wives, on the other hand, don't fair as well. Old age (for white males particularly) equates to a loss of status and physical prowess, as well as a shrinking social network. Males start out with the advantages of greater financial security, fewer chronic health issues, and fewer complaints of depression—but as they age, men end up with fewer friends, reduced community involvement, and less contact with families; longevity strategies women are much more adept at. Men over 65 are five times as likely as women to commit suicide. Divorced and widowed men have suicide rates three times higher than that of older men living with a spouse.
So, ladies, if you are looking for a "spontaneous dreamer" and "lover of life," think twice…nothing wrong with "feeling like a nervous kid again," but you may want to secure your existing network of friends and family first; THEN look for a man who has done the same.
Or not…
See
*old is part of the quote and not meant to depict the image used.