Falls Steal Dreams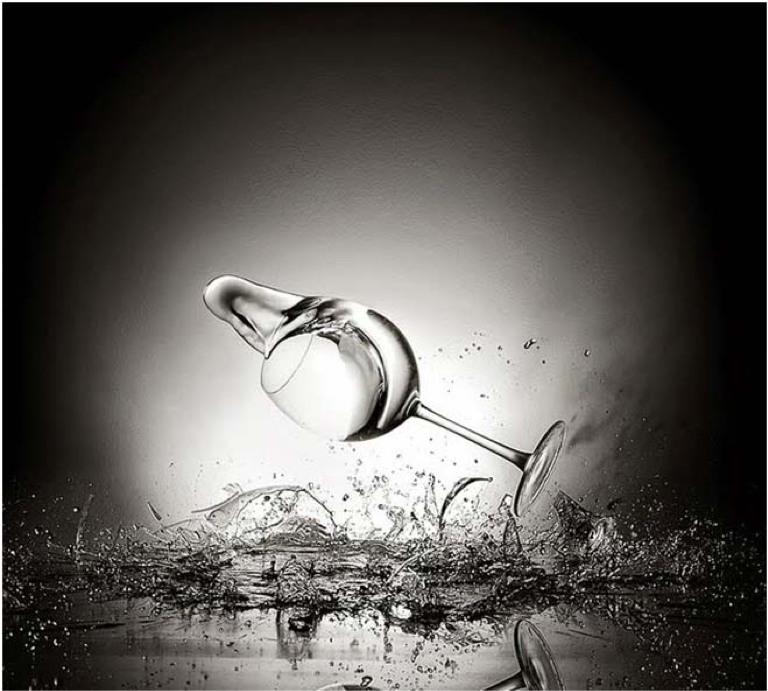 If you fall, I'll be there.

~Floor
Falls Steal Dreams
Some time ago I heard one of the most memorable statements ever made on the topic of falling. Louis Tenenbaum, an expert in aging in place, delivered it during a webinar. He said: "falls steal dreams."
Anatomy of a Fall
Imagine if you will, a vibrant healthy 79-year-old (could be your mom) that is successfully aging in place. She is active in her church, does exercise 3 mornings a week at the YMCA, volunteers with the grade school teaching kids to read, and meets with a book club at Starbucks once a week.
She has an active family life and is a grandmother of three, who recently started dating (it's been 2 years since her beloved husband died) a retired man who she met at her evening painting class. Life is good.
One morning the doorbell rings, it's the UPS man and she rushes to the stairs to catch him before he drives away—she trips on a pile of clean laundry placed on the steps the night before–and falls…
Slippery Slope to Decline
In the emergency room she waits with her anxious family, then after what seems like forever, she's admitted with the diagnosis of a broken left hip. She will need an operation. By now the pain is intolerable and they won't let her go to the bathroom—so they place a foley catheter in her bladder, and administer more IV painkillers.
Her surgery is a success, but her recovery is not. With her immune system now weakened from the physiological stress, she develops a UTI (urinary tract infection) from the Foley catheter, and the bed rest has led to pneumonia. The pain is not allowing her to sleep and her appetite has dwindled.
She is now confused from the pain medications, lack of sleep, lack of proper nutrition, and the low-grade fever from the undiagnosed staph infection from the bed sore (caused by lack of movement in bed).
Her overall condition is deteriorating from the comorbidities which now compromise the healing of the initial problem—her hip. After three weeks in the hospital and exhaustive treatments, including an admission to ICU for sepsis caused by a nosocomial infection (from being in the hospital—likely due to unwashed hands of a caregiver or equipment), she is finally released to the rehabilitation center for follow-up care until (if ever) she goes home.
Losing weight and getting weaker her family (you) sees her decline and pleads with the staff to help–and they wonder if she will ever return to her home again…
Dreams Denied by Fractured Hips
This scenario may seem extreme to the reader—but ask any nurse who has been in the business for long and they will affirm the all-to-common nature of this sad scenario. This once vibrant 73-year-old with full health is now clinging to life and may never recover.
What will come of the children at the grade school? How about the budding romance? And the people at the church, the YMCA, and her Book Club, and her family—they've all lost the gift of her presence; not to mention her own personal dreams.
According to the American Geriatrics Society Foundation for Health in Aging, for seniors, the risk of death in the year following a hip fracture is as high as 20% to 25%. The rate can vary depending on the person's age, gender, race, physical condition, and medical history.
Women are more prone to hip fractures (2 to 3 times more often than men) and the risk of breaking Hip doubles every 5 years or so after the age of 50 years. The American Academy of Orthopedic Surgeons reports that white, post-menopausal women have a 1- in-7 chance of fracturing a hip; and almost half of women who react the age of 90 years will experience a broken hip.
This story doesn't have to happen, the ending could be rewritten with preventive measures taken now. Consult an occupational therapist and professional, then educate yourself on how to prevent falls. The statistics show it's likely, and to skew the odds in your favor be proactive.
12 Ways to help prevent falls indoors
Keep rooms free of clutter, especially on floors
Use plastic or carpet runners
Wear low-heeled shoes
Do not walk in socks, stockings, or slippers
Be sure rugs have skid-proof backs or are tacked to the floor
Be sure stairs are well lit and have rails on both sides
Put grab bars on bathroom walls near tub, shower, and toilet
Use a non-skid bath mat in the shower or tub
Keep a flashlight next to your bed
Use a sturdy step stool with a handrail and wide steps
Add more lights in rooms
Buy a cordless phone so that you don't have to rush to the phone when it rings and so that you can call for help if you fall.
(source NIH: Why Do People Fall?)
Products Patrick Likes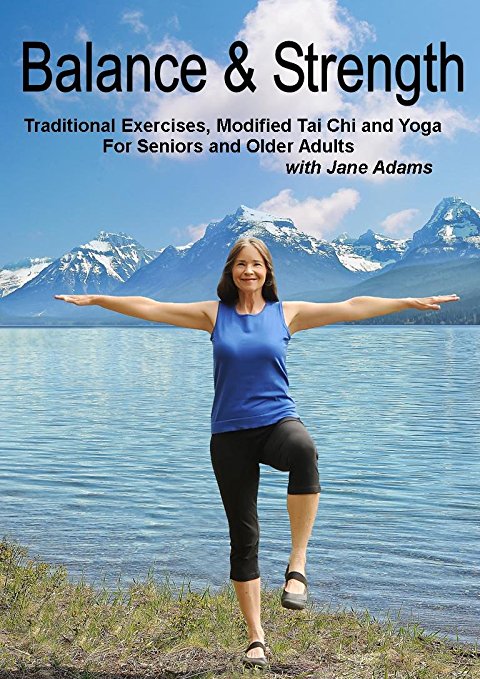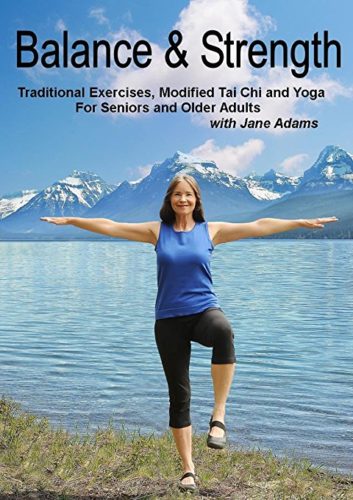 5.0 out of 5 stars
It's very easy to follow. I love this DVD and am recommending to my friends. I have several exercise DVDs but I think this one is the best for me.

~Krissie
Order Here: Balance & Strength Exercises for Seniors: 9 Practices, with Traditional Exercises, and Modified Tai Chi, Yoga & Dance Based Movements. (affiliate link)
Bonus Advice from Marij: Nurse Turned Writer
Make sure your mother takes her pain medications. A big issue is older people resisting their pain meds thinking that they can manage. The problem is, if she is having pain, she'll be less likely to move around like she needs to be.
Encourage good nutrition. Your mom may not have much of an appetite, so it's important that what she does eat and drink is healthy. Try getting her to eat small amounts several times a day instead of three big meals a day; of course, because of her diabetes, you should speak with a dietitian to be sure that this would be a good move for your mother.
Watch her wound's healing. Many people with diabetes are slower to heal so keep an eye on the wound. If it starts to look red, swollen or feels warm, get it looked at ASAP, to make sure there's no infection.
When getting your mother to move around, be sure she has lots of support in case she becomes weak all of a sudden or trips. You don't want her to fall.
As she is likely going to be spending more time sitting and lying down, have her skin checked regularly to be sure she doesn't get any pressure sores. If you find an area that remains red after the pressure has been removed, it's important that this spot not get any more pressure so the skin can heal. This is how pressure sores start.
If you can keep your mom eating and drinking well, taking her medications and moving about, you're really doing a lot to help her.
Good luck!
Remember, falls steal dreams…
Visit stopfalls.org