Doing Things With Them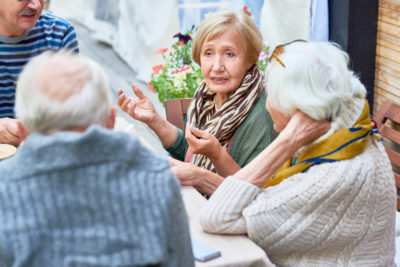 Always hold fast to the present. Every situation, indeed every moment, is of infinite value, for it is the representative of a whole eternity.
~Johann Wolfgang von Goethe
Aging in Place
I was reading an article on care giving our parents and a line in the piece struck me: "Stop doing things for them and start doing things with them." I paused and read it again…Four times slowly and took minutes between each reading to life-review of the past 7 years.
This is a meaningful distinction–FOR and WITH, I'd been overwhelmed trying to accomplish both and feeling like I was coming up short, especially on the WITH end of things. I was always mindful of our time together and looked at them deeply thinking each time with them could be the last. When you are with cherished loved ones there truly are no ordinary moments. And yet often when I'd arrive back home after a very long day taking my elderly relatives on outings, so much of the day was invested in "care" (activities of daily living) and not enough of being present–the kind of mindfulness that love requires…
Inter-Dependence 
There is much discussion on "aging in the Right place" and it becomes evident aging in place works–until it doesn't. Keeping elderly loved ones in their homes takes effort on the part of support-relations (informal care), it's not done "independently" for the most part. The mechanics of this inter-dependence can be labor-intensive and in my own case, like so many others, it was daunting. We managed to keep our folks home for as long as they possibly could safely but the time came when it was no longer tenable.
The unthinkable adjustments were eventually made and my loved ones are now both in supportive safe living environments, my childhood home was sold and all the worldly belongings dispersed. It's a major adjustment for everyone involved and yet a relief in many ways. Now when I go to visit I can take them out and I've (for the most part) stopped doing things for them and started doing things with them…
See
Aging in The Right Place  by Stephen Golant