4 Steps to Hire Home Modification Professionals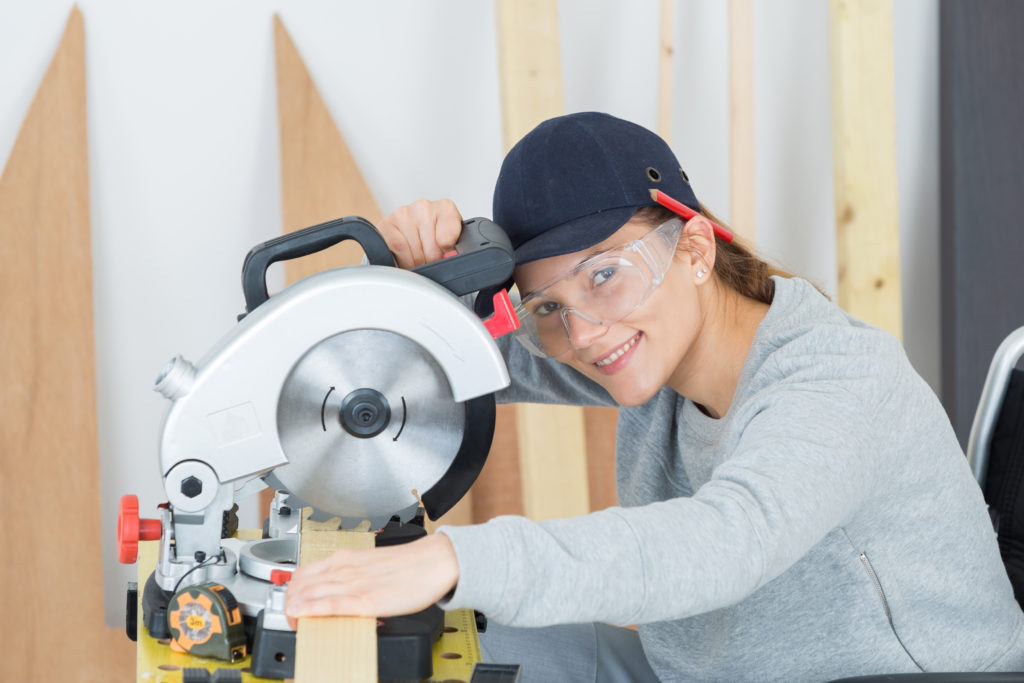 "If you think hiring professionals is expensive, try hiring amateurs."
~Anonymous
So, you've decided to begin the process of aging-in-place home modification. Congratulations! You're thinking ahead by making your future a part of your current strategy. But what's the next step? We are bombarded daily on radio and media how hiring help for home remodeling projects, and of course there are those horror stories you hear from friends and relatives about the remodelers from hell!
Here are some steps to take so you don't feel like you're drinking from a firehose when looking for aging-in-place remodeling help:
1. Find a Professional Certified Aging-in-Place Specialist
Two trusted organizations, The National Association of Home Builders (NAHB) and AARP have teamed up to develop the Certified Aging-In-Place Specialist (CAPS) program. This program is designed to train building and healthcare professionals in the specifics of designing homes for an aging population. They incorporate elements from Universal Design and aging in place best practices backed by years of experience working with older adults.
There are about 3,500 CAPS graduates across the country, builders and remodelers, occupational therapists, interior designers who retrofit homes to help people remain in them safely, said Dan Bawden, a Houston contractor who helped develop the program in 2001.
You'll find the cost for CAPS home modifications can range widely from several hundred dollars to widen a doorway or install a ramp, to thousands of dollars or more to install an elevator. It will depend on the scope of your project.
Find Aging-in-Place Specialist here NAHB's CAPS online directory (located by zip code)
2. Do Your Research (online too)
After you've found several in your area arrange to meet each contractor in person to determine if there is a good personality fit. Here you must employ some intuition (wives are good at this).
Once you have a short list of potential home Remodelers for your project, do a little additional background research to verify that they are appropriately licensed and have a good business track record. Look them up with your local or state office of consumer protection. Verify that the Remodeler and any subcontractors have the appropriate licenses and registrations.
Do they carry the proper insurance and certifications as required by law to maintain membership or certification in your state?
How long they have been in business in your community?
Can they provide references from customers and suppliers they work with? Do they carry insurance that protects you from claims arising from property damage or job site injuries?
Ask for a copy of the insurance certificates. What is their working knowledge of the many types and ages of homes in the area, and what sort of issues could arise?
Are they the ones who arrange for the building permit? (The person who obtains the permit is the contractor of record and therefore liable for the work)
Check the prospective Remodeler's company website and social media accounts to see photos of prior work done. Ask for referrals from friends, family, neighbors, coworkers, and others who have had remodeling work done on comparable homes under similar schedules. Also check your local Better Business Bureau to see if there have been complaints filed against the contractor. 
3. Do the Aging-in-place Checklist Walk Through and Estimate
They can do a walk through the home with the checklist and see just what your specific needs might be.
Have them provide a written estimate before beginning the work, and a detailed contract that spells out the work that will and will not be performed, protects both of you, provides a fair payment schedule contract and complies with local, state, and federal laws.
Get at least three written bids for your project, making sure the plans, specifications and material lists are the same. Don't automatically choose the lowest bidder. Ask questions if there are significant differences in price; there may be a good reason to pay more than the lowest offer.
Contributor author to Next Avenue (AARP/Forbes) Stan Gornicz, says you need to make sure you have a detailed building contract. You'll want to see specifics for the important elements of the project, including:
~Total cost
~Begin and end dates
~Payment schedule
~Responsibility for obtaining building permits and arranging for inspections
~How project changes are handled
~Warranties for materials and workmanship; what's covered and how long it remains in effect
Typically, a small down payment (generally around 10%) is required when signing the contract, followed by incremental payments based on completed stages of the project. The final payment is made upon satisfactory completion and inspection of all work.
4. Financing Your Aging-in-Place Home Modifications
There are a number of ways to pay for getting your home age-friendly and here are a few:
Out-of-Pocket
Reverse Mortgage to Finance Home Improvements
State and Local Grants: Contact National Council of State Housing Agencies
Accessing Your Home Equity
Assistance for Energy Savings The U.S. Department of Energy offers assistance to modify homes for energy savings through its Weatherization Assistance Program and Low Income Home Energy Assistance Program.
Veterans The U.S. Department of Veterans Affairs offers vets grants to remove barriers and adapt to mobility devices.
Rural Homeowners The U.S. Department of Agriculture (USDA) offers rural development loans and grants to low-income elderly or disabled people in rural locations. Contact your local USDA office for eligibility information.
Home and Community Based Services (HCBS)
Non-Profits:
HUD Reverse Mortgage  
When it's all done you can enjoy your "forever home" knowing that you've taken some positive steps towards securing your independence now and into the future. You're home by choice…
See
Homes Renewed Resource Center
Check Medicare.gov for Durable Medical Equipment assistance