Barbie's Dream House Not a Forever Home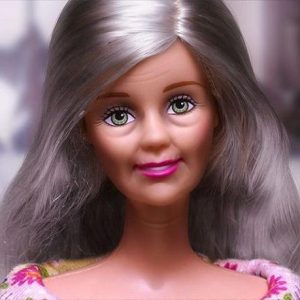 The really frightening thing about middle age is that you know you'll grow out of it!
— Doris Day
Years ago a tweet from Kohler got me thinking: What do you think of Barbie's new eco-friendly dream home from Mattel and; @AIANational ? We love the low-flow toilet!
Seems Barbie is trending green after years of Pink convertibles and end-less wardrobes; not exactly a sustainability lifestyle (making up for past sins?). The joint effort is a synergy of The AIA and Mattel, who have teamed up for the design competition in honor of "Architect Barbie," the newest addition to the career-themed "I Can Be" series coming soon to a store near you.
Evolution of The Dream House
I'm the youngest of three, I had two older sisters who, when they weren't dressing me up like a doll (I got even later); were preoccupied with barbies. I have personal experience with The Dream House, by way of having to endure Barbie play-time with the neighborhood girls.
That Dream House has changed over the years to mirror social and cultural transformations:
See Video 1960 The Original Dream House was marketed in 1960, and the commercial spurred young girls on with the fantasy of someday owning a home of there own. With furniture, a big closet filled with clothes, a fashion shop for shows, and a door that really opens…
See Video 1980 Barbie Glamour House boasted a winding staircase, and front porch swing—emphasis on glamour and furniture.
See Video 2010 Barbie Glam Vacation House with balcony ladder, Flat screen TVs in "every room," a poodle and pool, as well as the pink convertibles.
2011 Dream Home is inspired by eco-friendly design. Decked out with solar panels, operable shading, and bamboo flooring, this dream house also comes with a low-flow toilet (which in real life could save about 4,000 gallons of water per year) and sink fixtures, all made from locally sourced materials. Eco Barbie also gets a 1,500-square-foot entertaining space and open chef's kitchen, a separate library and client-meeting room, a full-floor "inspiration room," a greenhouse on the roof, and a landscaped garden for her pets.
2018 Barbie Dreamhouse has 3 levels–but does have an elevator and a slide. Not exactly Universal Design, age-friendly, or Eco-friendly either…Seems things are back to Pink in a Big way!
Barbie Aging in Place
The dream home is now over 56 years old, my sisters haven't played with Barbie dolls for over 50 years. Given these realities, it occurred to me that maybe Barbie should start looking into The Universal Design Dream House.
Here are 5 places to start:
The Barbie Universal Design Dream Home
1. Adapt the main floor of the home for one level living: No-step entry, bathroom and bedroom / Kitchen and laundry on the main floor
2. Widen doorways to 36" w/ offset hinges on doors: Doorways are often too narrow for walkers and wheelchairs (or someone carrying packages, widening a plus for all)
3. Install hand-held shower heads and grab bars: These are some of the least expensive changes you can make; a great help to those with balance issues
4. Use lever handles on doors and plumbing fixtures: Hand strength can be an issue with all ages–using a simple lever eliminates the struggle w/operating doorknobs/faucets
5. Use "comfort height" toilets: Many people suffer from osteoporosis, arthritis, or temporary injuries and find it hard to stand up from a normal height toilet–a higher toilet (or toilet chair that fits over the existing toilet) helps with this challenge
6. OK, the SUV for aging baby boomers; you just have to convince them you want it in PINK!
See (click on image)
2018 Barbie Dream House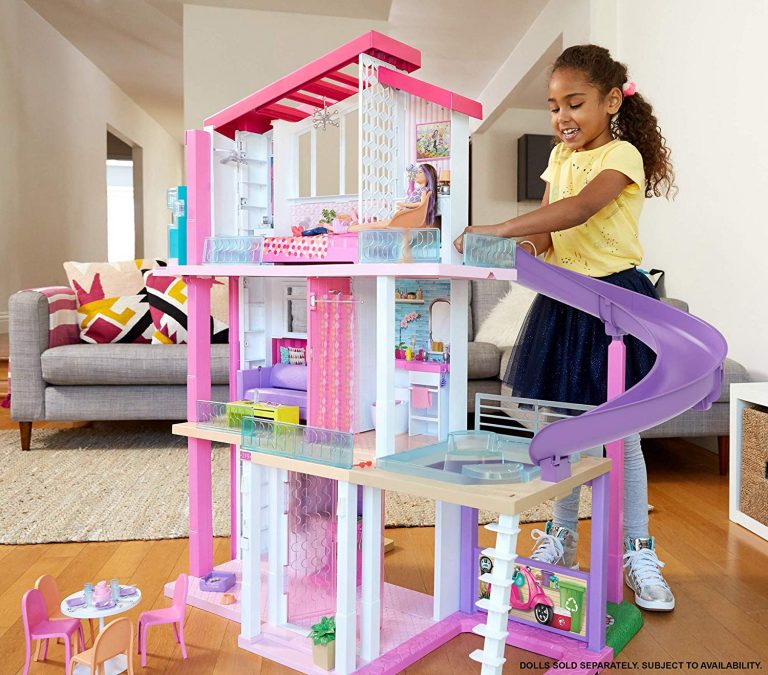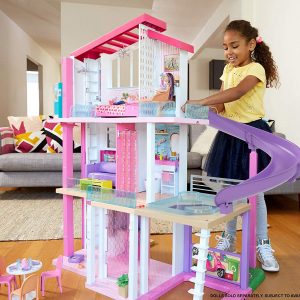 1962 Barbie Dream House Reproduction