Aging in Place: Waited too Long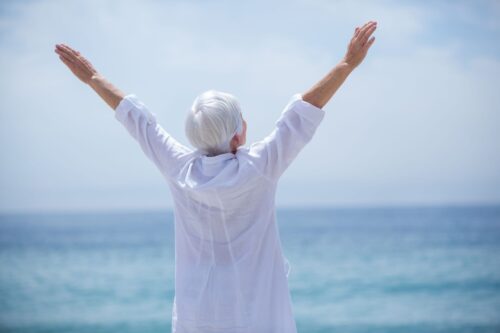 Opportunities are like sunrises. If you wait too long, you miss them.
~ William Arthur Ward
Aging in Place
Got a call from an old friend, she reached out because help was now needed for her husband, Kelly at home. Kelly is a retired ear, nose and throat (ENT) doctor who grew up in the Blue Zone of Loma Linda, California. He was active, engaged, 7th Day Adventist, married, had a practice into his 70s, and lived in the most aesthetically magical home out in nature. They grew all the food on their "ranch" and ticked off all the boxes for health.
I pulled up to the enchanted home nestled into the woods and greeted his wife with a lingering embrace, it had been too long (over 10 years).  Val has heath issues as well, but she told me to go on inside Kelly was there, she wanted to finish up a task and would join us. As I entered this Sunset Magazine setting memories deluged me, Classical music played faintly as a backdrop, deep natural forest colors, the faint hint of incense lingered in the air, soft afternoon sun filtered through vintage glass windows and danced on Persian rugs as a breeze kept the perfect summer temperature inside.
Past visits had always been celebrations, gatherings around a mind-walk table over glasses of crisp white wine and deep end dives into meaningful conversations. Today was different, Kelly sat at the table, frail, and greeted me with a smile and distance afforded strangers meeting for the first time…He did not recognize me. My heart sank…Val had not informed me of his dementia. He was very pleasant, appeared happy to see me, didn't know where he was, kept good eye contact as I carried a mostly one-sided conversation. After several minutes the extent of his mental status became apparent.
I'm comfortable with people who have dementia, I've been around them my entire life. The "present-absence" is not unfamiliar to me. Val joined us without saying anything (she was a nurse), confident I had assessed the situation. We all talked together, she made lunch, and I was mindful of including Kelly in the conversation about care needs. As I left, I glanced at a wall of family photos, an image of Kelly and Val kissing, her hair long and black as coal (Native American), his as thick as a hedge. They had met as young professionals working in Saudi Arabia during the early 1980s, returned, got married and moved into this sanctuary for a life happily ever after.
I waited too long to visit.
Update, Kelly's wife contacted me and reported that he passed on November, 8th, and I'm grateful I was able to visit him one last time.
Good bye my Friend…
See
Call an old friend, make a date to meet–just do it.