Aging in Place: Sit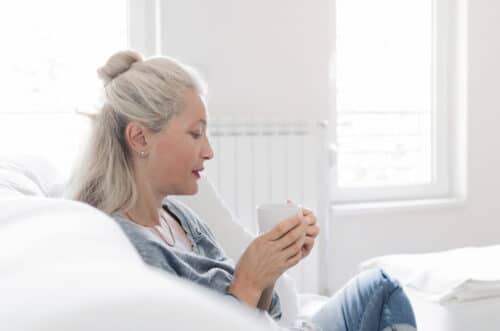 When I'm 80 and sitting in a rocking chair listening to the Rolling Stones, there is absolutely no way I'm going to feel old or forget my younger days.
~Patty Duke
Aging in Place
Chairs have been around a while, the first is thought to be from the ancient Egyptians who invent a four-legged seat with a back. The earliest examples have been found in tombs dating as far back as 2680 B.C. Fast-forward to Renaissance Europe which brought chairs to the buttocks of the masses, and in the eighteenth century, chair design became art and ushered in "the golden age of the chair."
Creative designs were crisscrossing between countries, especially France and England, and in the United States, Thomas Jefferson gets the credit for inventing the swivel chair (which I am sitting on as I type this). So, sitting on furniture has a rich history and the path of the chair, like most technology, eventually scaled from kings/rich to commoners.
FOOD FOR THOUGHT
Timeline for La-Z-Boy chairs
1928: Cousins Edward Knabusch and Edwin Shoemaker, ("the two Eds") create the first folding wood-slat porch recliner.
1929: The porch recliner is upholstered, allowing for indoor, year-round use; the La-Z-Boy name is chosen.
1931: The patent for La-Z-Boy is issued, and the partners license the right to manufacture the chair to existing companies.
1941: La-Z-Boy incorporates; and stops chair production to create plane parts for World War II.
1947: Production of recliners resumes; and matching ottomans are introduced.
1952: The first La-Z-Boy recliner with built-in footrest is introduced.
1960: La-Z-Boy begins making rocker recliners; and opens its first factory outside Michigan in Mississippi.
1970: The company offers recliners with electric controls.
1972: The company goes public; 600 people buy shares in over-the-counter trading.
1975: The company introduces recliners that move away from walls.
1986: The company introduces power recliners and power-assisted lifts.
1987: La-Z-Boy begins trading on the New York Stock Exchange.
1989: The company opens its first La-Z-Boy Furniture Gallery.
1993: The company's new line of recliners offers massage and heat; another line targets customers with smaller body types (AKA women).
1999: The company offers recliners with built-in beverage coolers, phones, caller ID, and motorized-massage options.
2000: La-Z-Boy and Microsoft team up to offer the Explorer E-cliner, a recliner with built-in WebTV Internet access and tools.
2001: The company introduces chairs for children.
(found 3/21/21 at: http://www.fundinguniverse.com/company-histories/la-z-boy-incoporated-history/)
WHAT, NO La-Z-Girl brand? Took them from 1928 to 1993 to consider a "La-Z-Girl" recliner size (I think we know why…Right Ladies 😉
"The recliner–the ultimate symbol of the channel-flipping, beer-swilling male–is getting a feminine makeover."
~Hello, La-Z-Girl From an article in the WSJ/CHICAGO TRIBUNE 1/16/04
Aging in Place Furniture Suggestions
1) Like the comfort height toilet, seats should be generally 17 inches from the floor
2) It is optimal to have arms that extend from the front of the seats that are firm to assist getting in/out of the seated position
3) Leathers and vinyl can help slide in/out of the chair (less resistance/CAREFUL!)
4) Ottomans can be therapeutic to elevate legs and assist with circulation, however ones with wheels can roll being unstable
5) Sharp corners are an obvious danger on chairs and tables (especially glass)
6) Easy clean/moisture-proof fabrics are preferable
7) Armless chairs can let someone in a wheelchair easily transfer into/over from wheels to furniture
A good thing to consider is to allow enough space around "social logic" areas like tables and chairs for those in wheelchairs to cozy up next to the action and not feel left out. And chairs/furniture can be strategically located throughout the home to act as hand/touch stabilizers for wayfinding throughout the home. I had an 85-year-old friend who did just that as she kept her balance stable negotiating from room-to-room using this aging-in-place technique. She brought to mind a trapeze artist swinging from bar-to-bar.
See
Stores Full of Furniture, 'Mattress Mack' Opens His Doors to Flood Victims
(non-affiliate I JUST LOVE THIS MAN AND HIS MISSION, BUY YOUR NEXT FURNITURE FROM HIM)