Aging in Place Main Floor Living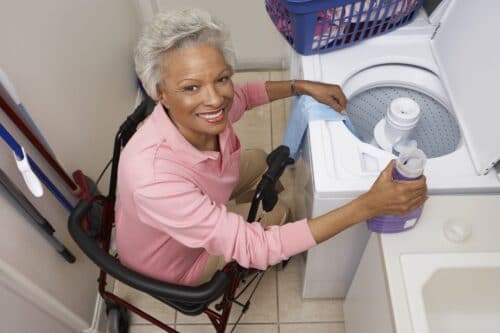 If you have life, live well.
~Lailah Gifty Akita
Aging in Place
It has been called "Visitability," a term that seems clumsy at first glance—spell check doesn't know what the hell to do with it? I like to think of it as a neologism that gets to the heart of aging in place.
Dissected, the word literally means the ability to visit. The components are three, and all must be located on the main floor of the home to quality as accessible for someone in a wheelchair or other accessibility challenges;
1) Non-barrier Entrance 2) 36–38-Inch Door Width 3) Accessible Bath/Bedroom/Washroom
The concept is a win-win for the homeowner and their quests because it serves them both by making the dwelling easier to live in and visit!
Considerations of Main Floor VISITABILITY
Your home is not an obstacle for visitors (The WELCOME mat is out and that is a gift to others)
A Visitability Home is a home in HIGH demand for an aging population, baby boomers will pay a premium for this feature
The bathroom must have a turning radius of 60 inches for wheelchair/walker
Consider remodeling with attaching accessible suite of bath/bedroom together or in closer proximity
Bed should have open space next to it of at least 36 inches (between wall and mattress or furniture)
Chair/comfort height toilet (Americans with Disabilities Act (ADA) toilet / ADA-compliant toilets, 17 to 19 inches from floor to seat)
See
Bathroom Transfers: SCI Empowerment Project Wheelchair Skills Video 19