Aging in Place is a misnomer?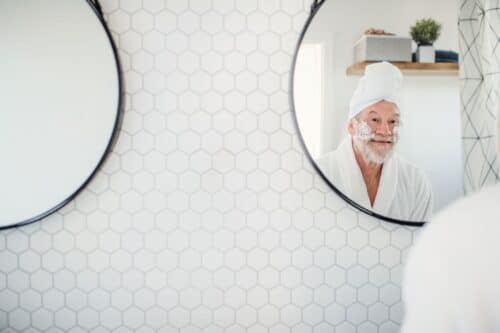 In my job you can't just put your head in the sand and  throw partisan bombshells. You have to get results.
~Amy Klobuchar, Senior United States Senator from Minnesota
Aging in Place
I posted this on twitter:  Aging in Place can preserve a sense of self as a homeowner and community member, in a time of loss and change that defines aging; known as "Continuity of Self."
This response came in shortly after posting:
Aging in Place is a misnomer. Aging in the Right Place more accurately represents what you describe.
My follow up:
It isn't a misnomer for many individuals I hear from–it is their reality.
Aging in "the Right Place"
There is a movement as of late talking about "aging in the right place" as noted here in a The New York Times:
The expression "aging in the right place" (as opposed to aging in place) is gaining currency among experts who advise older adults. "It's shaped by personal vision, opportunity and what moves you," said Linda P. Fried, dean of the Mailman School of Public Health at Columbia University.
~Amy Zipkin
The response I got was inspired by reading posts like this one from the Times. And yes, I get it…In a perfect world aging in the right place would be the standard and optimal for all. But I do not live in a perfect world and most people I know don't either. Which means most will be aging in place under circumstances that will be less than optimal. In fact, there is a term used for the kind of housing most of us (in the real world) live in it is called "Peter Pan Housing."
Peter Pan Housing
Jon Pynoos, a professor of gerontology policy and planning at University of Southern California coined the term Peter Pan homes for homes that have stairs, inaccessible bathrooms, and inadequate lighting, and they lack many of the safety features that would help people avoid falls. That describes most aging housing stocks we are all growing older in. It's been estimated that 70% of baby boomers will be aging in the suburbs and in rural areas. These are not "the right place" but they are the places where living will occur into old age.
So, "aging in place" is not a misnomer, it is reality. Given this fact, there will be some who will be able to find "the right" place, but most will not. This presents several issues for all involved. For gero-entrepreneurs the opportunities are limitless, employing technology, finding creative ways to bring goods/services to those aging in place. For adult children, the challenges will be daunting at times, juggling work/family/and care giving. For Builders and remodelers, this means new streams of business (aging in place remodeling is the fastest growing segment in the remodeling industry according to the National Home Builders association). And for older adults themselves this will present a mixed blessing; being home has its UPside (comfort of home), but it also has its DOWNside as well (for example isolation).
This is one of the greatest societal challenges facing our nation (it is global as well) and working towards optimal outcomes is the goal, but we cannot bury our heads in the sand and label the reality a "misnomer." We must tackle the issues head-on, which means meet people where are, not where we would like them to be, but where they are…We need to get results. One place would be to start at policy level mandating that all new construction has at least 3 accessibility features; non-barrier entry, 36″ doorways, and a full bathroom on the main floor. This would be cheaper to do upfront and benefit all inhabitants, young and old.
Aging in place works until it doesn't.
See
Aging in the RIGHT Place by Stephen Golant