Aging in Place Essentials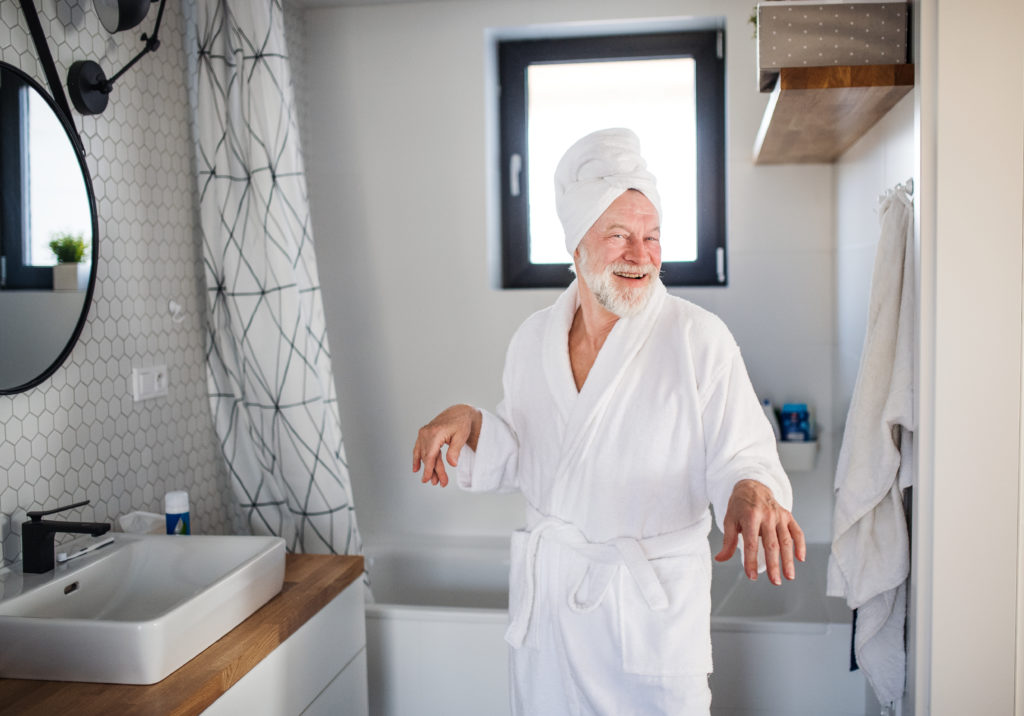 Home is where the heart can laugh without shyness. Home is where the heart's tears can dry at their own pace.
~VERNON BAKER
Aging in Place Defined
To me, "Aging in Place" has always meant enjoying the pleasures of living at home in a familiar environment and community, safely, comfortably, "Interdependently" (it's not done in isolation), regardless of age, income, or ability.
Unpack Elements
Let's briefly dissect the essentials of this definition:
Pleasures of Home
Home is the place where not just our functional needs are met (eating, sleeping, hygiene, reproduction) but our emotional ones as well.
Home is the place where family histories are created, and memories are weaved from experiences shared over a life-time—making up the very fabric of our lives.
These deeply meaningful lived-experiences create what environmental psychologists call "Place-Attachment" or the bond between person and place. This is what makes home such a hard place to leave both physically and mentally. I've often heard dementia patients when placed in intuitional settings repeat over and over, they want to go home.
Familiar Environment
Home is the vessel which contains a lifetime of objects that are cherished and define who we are. They thus support our identity—and delight our senses.
This is important because aging is in part defined by loss and change, which can erode identity. A familiar environment can be a stabilizing factor and psychologically adaptive for older adults (Continuity of Self).
Inter-Dependently
Aging in Place is often associated with Independence, which appeals to most older adults–therefore, the polls frequently report such high numbers of seniors/boomers favoring home over custodial living environments. But aging in place is not done in isolation, without a network of support such as transportation, affordable housing, informal care/family, and increasingly technology, the prospects can be daunting. So "independence" occurs within the context of inter-dependent support.
Age/Ability
Age should not be a limiting factor if the home is designed with aging in mind. 3 design essentials can go a long way to remaining home by choice:
1. Zero Step Entrance into the home
2. Doors 36"-38" clear passage
3. Full bathroom on the main floor
Key is to keep your body available to you. Prevent frailty and sarcopenia by ambulating, nutrition, avoiding isolation, and weightbearing exercises. Programs like SilverSneakers and Fitness Over 50 help cover them all!
Income
Affordable Housing is becoming the factor which makes or breaks so many dreams of aging in place. Options include 1) A Reverse Mortgage 2) Home sharing 3) Charity home improvements 4) Low-income housing (check with your local Area Agency on Aging)
See