Aging and the Art of Living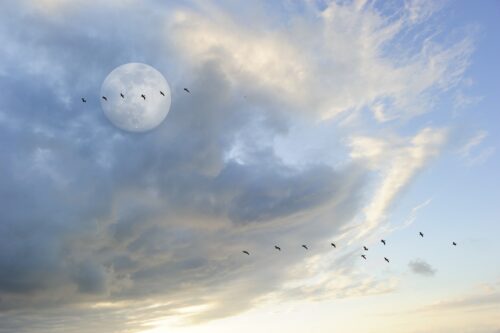 Life isn't a matter of milestones, but of moments.
~ Rose Kennedy
On the Passage of Time ~
I worked yesterday and got home late. I woke early this morning, and it was one of those glorious days where there was no place I needed to be, no calls I had to take or make, no caregiving to do, no alarms to jar me out of slumber, no husband to-dos, and I had a glorious and luxurious 2 hours watching the sunrise.
I got coffee, put the dog on a leash, fired up my 1976 FJ40 Toyota Landcruiser, loaded an old folding chair in the back, and grabbed Robert Grudin's TIME AND THE ART OF LIVING, and headed out. 10 minutes from my front door and I'm on the banks of the Columbia River in nature that is soul-stirring. Eagles fly overhead, Canadian geese glean fresh plowed fields, Osprey plunge into still depths and pull unsuspecting fish from the deep cool waters. Deer meander across the road as tiny rabbits dart in and out of the blackberry thickets to avoid predators. Night shift gives way as nocturnal animals pass the baton over to those who work the day shift. If your timing is good you get to witness this daily ritual.
I drove to the middle of an open field bordered to the south by the mighty Columbia, and to the north by farmer's bountiful fields. In the distance, I can see Mt. Saint Helens, Mt. Hood, Mt. Adams, and even Mt. Bachelor in Central Oregon. This day the world was room temperature, tiny songbirds serenaded the arrival of a perfect summer morning. The moon hung over my right shoulder in the southern sky half covered by a blanket of blue. For 2 blissful hours, I sipped coffee, listened to nature unfolding around me, pulling myself continually back to the present moment. GRATITUDE was the theme, which nearly brought me to tears. Finally, I settled in (as my faithful Halsey dog guarded the periphery) and opened TIME AND THE ART OF LIVING. The opening quote's last line set the stage for a blissful exchange between the author's extraordinary thoughts and where they were taking me…
I wasted time, and now doth time waste me.
~ Shakespeare, Richard II (Act 5, scene 5, lines 42-49)
See
Aging in Place / Duration Builds Character