Age in Place Bathroom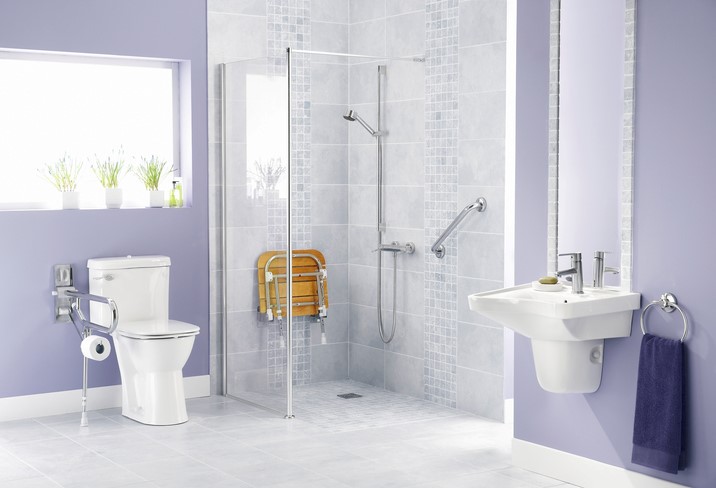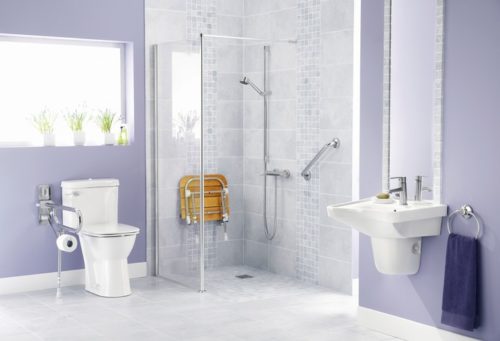 Bathrooms are essential to making or breaking one's independence at home. Let's forgo the scary *statics about bathroom accidents and instead look at some easy upgrades for a more Age-friendly bathroom you're going to want to live with.
~Patrick
 BATHROOM: 8 Easy Age-Friendly Upgrades
Small bathroom chair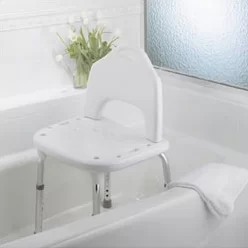 Benefits: A place to sit while you bathe provides stability. Water soaked areas are slippery, and warm water can cause vasodilatation (blood vessels relax = Blood Pressure drop) resulting in something called "Syncope," or fainting. Bathroom chair provides added safety and comfort. The easy-peasy solution with big daily payoff…
Non-Slip Bath Mats
Benefits: More secure footing, softer and more comfortable on bare feet, easy to keep clean, provides some cushion if a fall does occur. A cheap way to save you a trip to the Emergency Room!
Hand-held Showerhead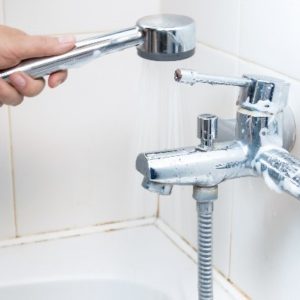 Benefits: A hand-held shower is a must for all ages and abilities. Be sure the hand-held sprayer can reach your feet when seated on a shower bench (can double as a bidet and tub washer—for those hard to reach places ?)
Auto Sensor-Night Light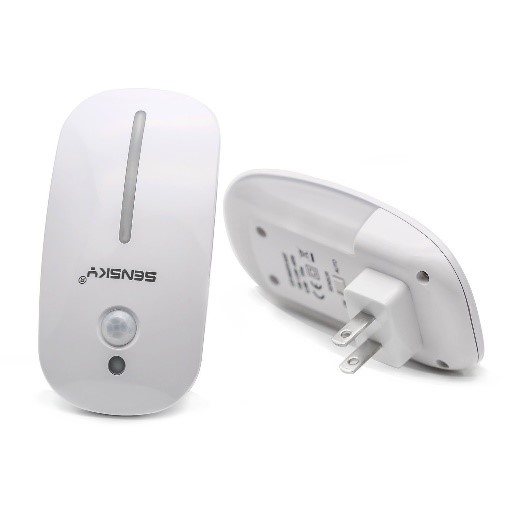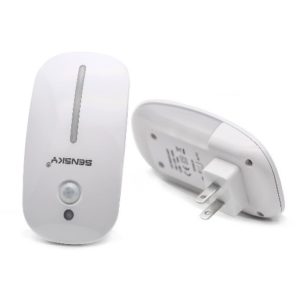 Benefits: Green Energy Saving by not being left on needlessly, no switch means no fumbling in the dark for on/off switch, and light in any room increases visibility and safety, can be a way-finding cue for older adults at night. Let there be Light!
Products Patrick Likes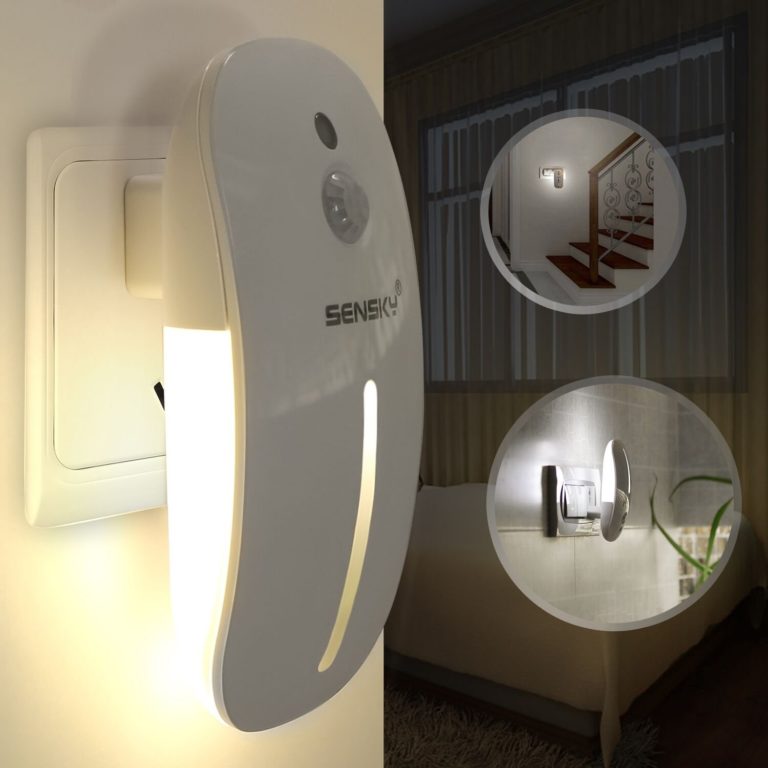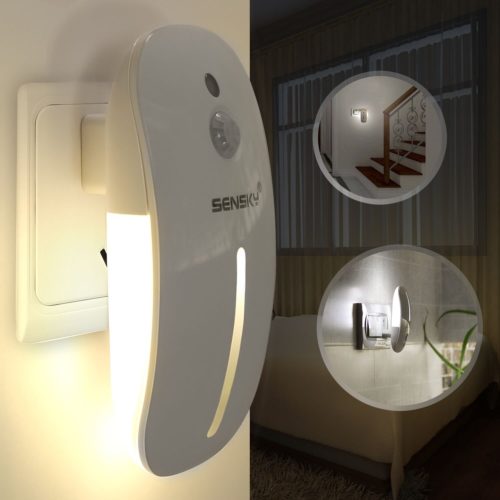 5.0 out of 5 stars Works exactly as advertised!
Absolutely love this product. Have in a bathroom, and the bed faces the bathroom door, yet in night light mode it doesn't put out so much light as to interfere with sleeping. When I do make my way into the bathroom at night, it triggers on bright enough to be useful, yet not so bright to disturb the eyes used to the dark.
~Bill Royal
Pump Soap Dispenser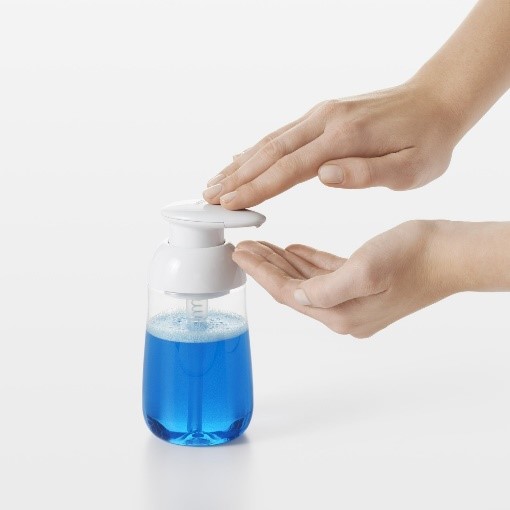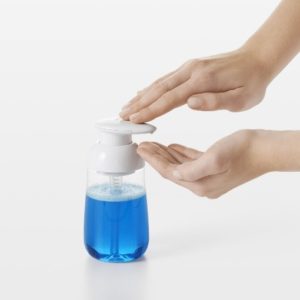 Benefits: Old soap bars can harbor bacteria, bars are messy and slippery, this is OXO brand we like, easy to use, large button dispenser, and simple to clean. No messy soap dishes, no slipping through fingers and landing on the floor, easy refills (buy liquid soap in bulk and save money). Say goodbye to that soggy gelatinous glob in the soap dish.
Grab Bars (wall-mount/suction)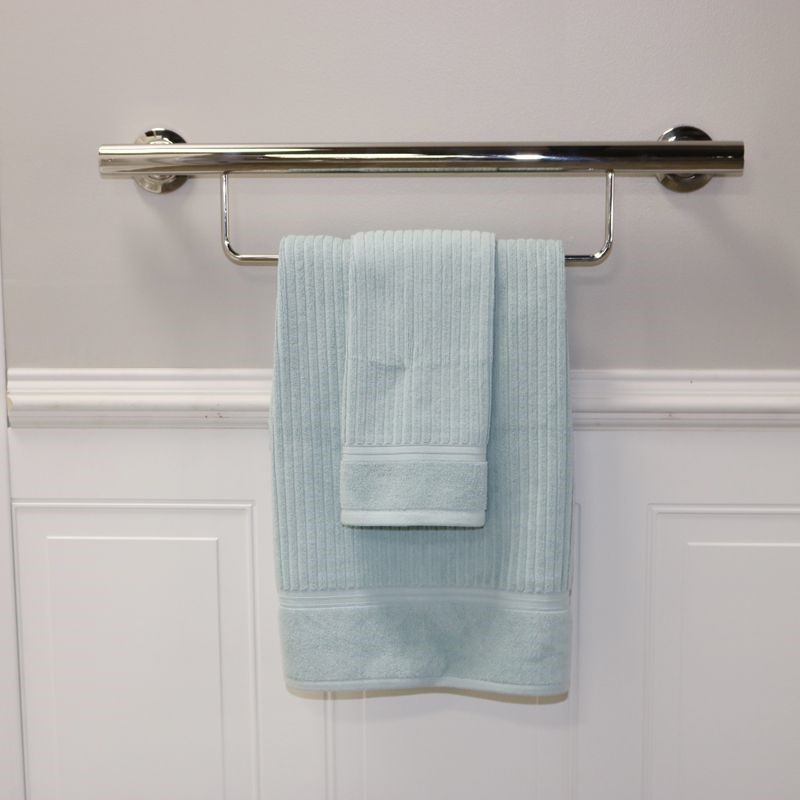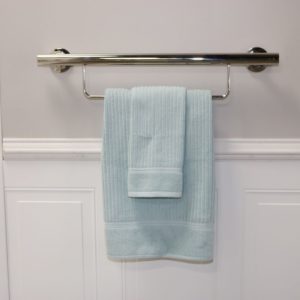 Benefits: New generation grab bars combine form and function. Many double as towel and toilet roll holders; the designs are non-stigmatizing. Safety, support, balance when entering/exiting tub-shower, easier getting on/off the toilet, decreases fear, increases confidence, and even adds an element of visual delight to the bathroom.
Toilet Riser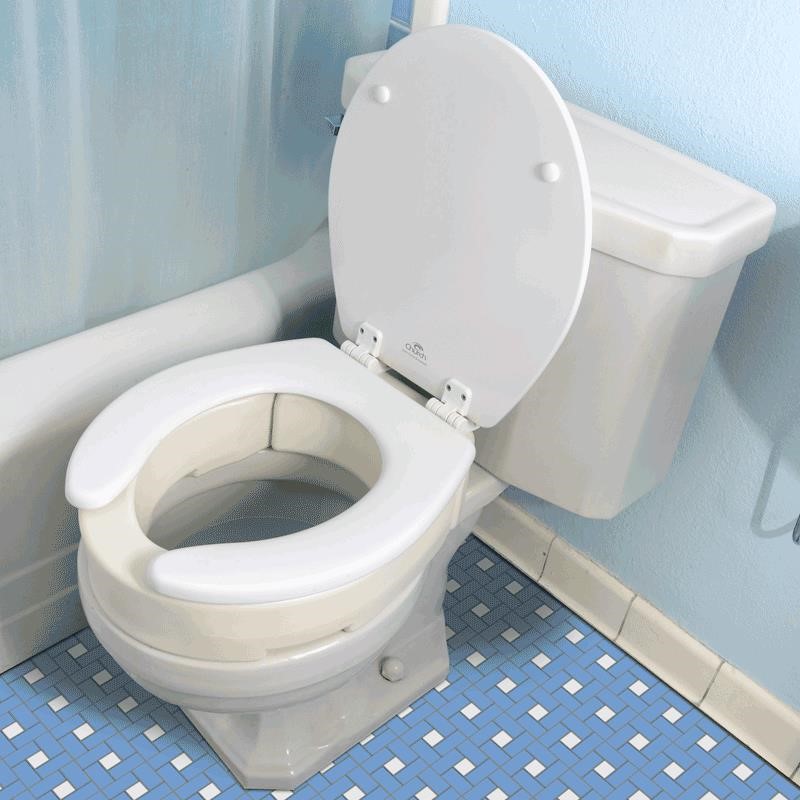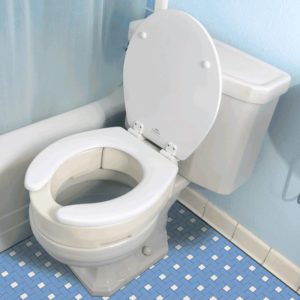 Benefits: Try a commode that is 16 to 18 inches high compared to standard 14- or 15-inch high seats; referred to as "comfort height" or chair height seats (not best for all people). Or a simple toilet-riser, it fits easily on existing seats and gives 3.5" extra height. This makes getting on/off easier with minimal knee/hip bending. These are also easy to clean…Let's keep it simple!
Doorknobs/faucets Lever handles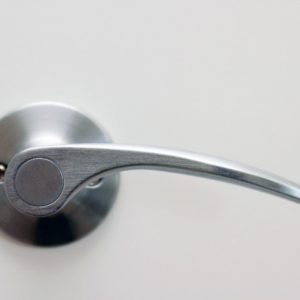 Benefits: Easy to use with arthritis or limited strength, can be opened with arm if hands full, and wet hands require no turning/twisting, plus they're beautiful too.
 Bonus: Top 7 Aging in Place Bathroom Fixes
Anti-scald controls: Anti-scald valves have been required by code for years, but older homes may not have them.
Curb-less Shower: A Water dam keeps moisture in drainage areas and away from dry floors while allowing rolling chairs access to the shower. Or the Roman Shower without a rim sloped toward the drain/infinity drain.
Enough clearance: Space enough for a wheelchair to get through the door and 180-degree turn in a bathroom = at least 5 feet of open space (unlockable doors from outside/open out-not in)
Slip-resistant floor: Keep floors dry, use non-skid mats under throw rugs (if they must have them), or you can apply slip-resistant floor treatments.
Lighting: Add a Vanity Light Mirror (non-glare), and make sure the pathway from the bedroom to the bathroom is lit up with nightlights in the hallway.
Wall-mounted sinks: Wheelchairs and walkers can easily slide under sinks that are mounted on the wall. There are no cabinets or pedestal which translates to more leg room.
Telephone or moisture-proof call/alert system: In the bathroom-just in case.
Most of these easy bathroom age-friendly upgrades can be done in a weekend and a handyman can install a grab bar in no time. Don't put it off, just do it…
Getting the Work Done
Go to Certified Aging in Place (CAPS) Remodelers to find a CAPS remodeler who can do the job.
*If you insist on scary statics find them here The National Council on Aging