A Mother's Message: My Love is Forever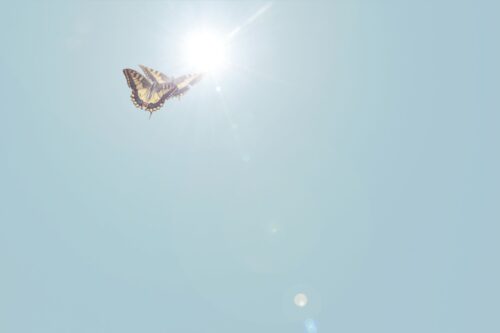 "Youth fades; love droops; the leaves of friendship fall; a mother's secret hope outlives them all."
~ Oliver Wendell Holmes
Aging in Place
A dear colleague shared another family treasure story with me recently. Angela is the kind of person who has that rare quality of conceptual intimacy. She can draw you in with ease and grace by sharing deeply touching vignettes, which are part of a grander narrative of her family life.
We both lost our mothers over the course of the past several years and the metaphysical phenomena that continue to visit each of us, are the themes that bond us. My mother was a lover of butterflies and at her funeral, a single Monarch butterfly landed on her flowers and gently flapped its wings the entire service.
Since then, magically, Monarch butterflies appear whenever we have a family get-together. For Angela, it's a gentle drop of moisture that suddenly and mysteriously lands on her arm (a tear perhaps?) that is a reminder of her mother. We share these other-worldly encounters when they happen—knowing each of us will treat the account with the respect it deserves. The other morning Angela relayed a tale about her mother that I will never forget.
I share the essence of the story here.
The Tragic Kim Family / The Car First Aid Kit
In November of 2006, a family got off the main road and was stranded in the snow. The Oregonian covered the sad story and the fateful end of a family.
The Kim family — parents James and Kati and children Penelope, 4, and Sabine, 7 months — disappeared Nov. 25, 2006, as they drove to Gold Beach from Merlin, just north of Grants Pass off Interstate 5. Kati Kim, 30, and her daughters were found on Dec. 4 with the car after being stuck in the snow for nine days with few supplies. James Kim, 35, was found dead two days later in a creek. He had walked more than 16 miles in the cold and snow in a futile effort to get help. The Oregonian covered the Kim family's tragic trip for months.
After hearing this on the news, Angela's mother lovingly put together car safety first aid kits for each of her children. The kids (all adults) placed them in their cars unconsciously, and forgot about them…For years, until recently. Angela's brother had the opportunity to need something in that kit. He looked throughout the car and found the aging contents in the Tupperware container his mother had packed for just such an occasion. Among the first aid items sat atop this note (from Mother): "In Case of Emergency"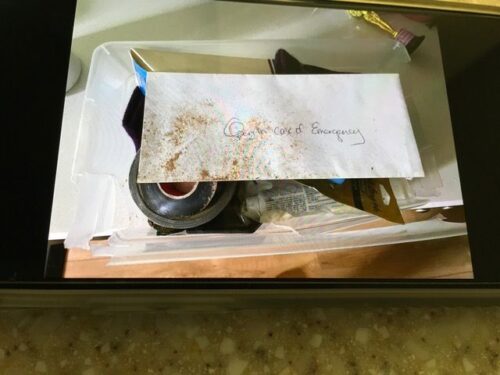 The Message inside: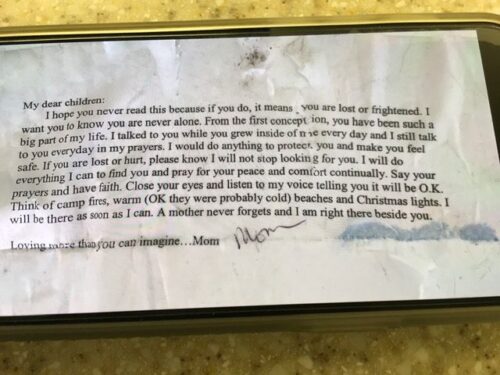 I read this note and before I made it through the first line I immediately got goosebumps (held back a tear). And after discussing it with Angela, she gave me permission to share it. Nothing much needs to be added, other than a mother's love transcends all.
She will always be with you.
See
(I will miss you, Angela)
Angela is a female given name. The origin of the name is Spanish and its background is Christian. It is derived from the Greek word ángelos (ἄγγελος), meaning angel or "messenger of God".