My 50 Aging Influencers 2018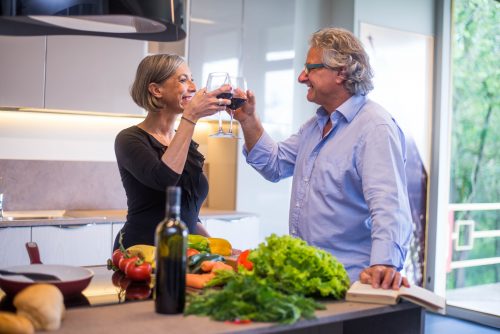 "The ones who are crazy enough to think they can change the world, are the ones that do."
— Anonymous
At the end of each year I like to share with my network 50 Influencers in the field of AGING you may have never heard of. It's a reminder of all the talented, creative, and dedicated people working to make the experience of aging more rewarding for all of us. I'm painfully aware of the many who don't get listed and I hope you will contact me and let me know about your contribution to the field.
Here are the first 25, there is no order of importance or ranking, just a shout out to give thanks for the work you do and the people you influence (like me).
What you do matters…
Patrick J Roden
 2018 Aging Influencers You May Never Have Heard of (First 25)
1. Lynn S Evans
Podcast host and author, Power of the Purse: Fear-free finances for Baby Boomer Women. Contributor to @Investopedia, @NASDAQ and more.
Pennsylvania
lynnsevans.com
2. Adventures of a Caregiver
Caring for my mom with Alzheimer's.
adventuresofacaregiver.com
3. Jennifer Connolly
Image Consultant | Style Expert | Over 50 Fashion & Lifestyle Blogger | Digital Influencer | Great style is ageless!
San Francisco Bay Area
awellstyledlife.com
V4. the DAWN Method
We believe in preserving dignity, autonomy & aging in place. The DAWN Method teaches families how to support the skills not lost in Dementia. Alzheimers
Moscow, ID
thedawnmethod.com
5. FiftyPlusToday
FiftyPlusToday is a FREE senior lifestyle magazine to inform, inspire and entertain the ever-growing population of Americans in the 50+generation
50plus-today.com
6. TakingCareofGrandma
I am a familycaregiver in kansas City helping my grandma age in place and have a good life. Join me on my caregiving journey at http://takingcareofgrandma.com
Kansas City, MO
takingcareofgrandma.com
7. Things2Day
Helping Seniors and their caregivers find great technologies that improve lives.
things2day.com
8. YouAreUNLTD
YouAreUNLTD is a new publishing brand designed to disrupt and redefine what it means to get older.
Toronto, Ontario
youareunltd.com
9. todd brickhouse
Architectural & Engineering Services since 1982. Specialist in Rehab. Engineering Systems for the Physically Challenged or Senior Person Designs 4 Liv Mag.
N.Y. N.Y.
brickhousedesigns.net
10. Carolyn McRae
Cofounder of Silver Love Imagine a world where every senior feels connected and loved, not bored or lonely
Boston
SilverLove.org
11. Three Sisters Group
Ageing is living. We're making a positive change for the aging population through strategy, research, workshops, and speaking.
Sydney, Australia threesistersgroup.com.au
12. Bill Apablasa
Baby-booming sherpa, social experimenter, writer, and co-founder of Oxygen Buzz, a website dedicated to turning age into art: oxygenbuzz.com
13. topsixtyoversixty
The Top 60 Over 60 provides support, advocacy and a learning community that recognizes older adults who reinvest their experience with passion and purpose.
Ottawa, Ontario: topsixtyoversixty.com
14. Kelsey Loushin
Care-giver advocate for older adults and their families. Recovery coach for addicts & codependents. Determined mom, athlete and entrepreneur.
Cleveland, Ohio: eldercareofohio.com
15. Silver Links News
An exciting news & lifestyle magazine for older adults 50+ in Halton-Peel. Add yourself to our Facebook page (link: https://www.facebook.com/silverlinksnews/) facebook.com/silverlinksnew…
Halton, Ontario, Canada: silverlinksnews.com
16. Gregory Wolf
Greg Wolf, CEO and thought leader, is looking to redefine the perceptions of aging with humor, inspiration, and personal experience. ThroughWolfsEyes
Pennsylvania, USA: throughwolfseyes.com
17. BBoomersAtFrisbie
Entertainment, Advocacy, and Education for Baby Boomers and Their Families FrisbieCenter
Des Plaines, IL
18. Montreal Elder Abuse
My parents were financially exploited, right under the nose of a major Canadian Bank, on their line of credit, in the amount of $92,810. Please follow me.
Montréal, Québec: MontrealElderAbuse.com
19. FreebirdClub
A peer-to-peer social travel & homestay club for older adults. Our mission is to connect & enrich the lives & well-being of older adults through social travel.
Ireland: freebirdclub.com
20. Mary Ann Drummond
Speaker, Author including "Meet Me Where I Am – Alzheimer's Care Guide". Aging advocate, Dementia Educator. "Together we learn – Together we grow!" Charlotte, NC: angeltreepublishing.com
21. Ian Spero
Social entrepreneur, architect of marketing partnerships and change. Founder: Agile Ageing Alliance
@agileageing Creative Skills For Life @CSLtweets UK: agileageing.org
22. Old People Are Cool
We believe in a world where people of all ages are respected & valued.
Washington, DC: oldpeopleare.cool
23. Age Safe America
Age Safe America is a national membership, training and advocacy organization dedicated to fall prevention, home safety and aging-in-place home modifications: AgeSafeAmerica.com
24. Senior Living Forum
The retreat for Senior Housing Providers that want to Disrupt the Status Quo. June 23-25, 2019 – Santa Barbara
Santa Barbara, CA: sliforum.com
25. Sailesh Mishra
Passion to work with Elders , Founder of Silver Innings , Silver Inning Foundation, Silver Innings Helpline and A1 Snehanjali assisted living elder care home
Mumbai: silverinnings.in
I encourage you to look into these individual's work, and share.
Thank you all for being a part of the solution!
Patrick