10 Steps: Preparing Home for Surgical Recovery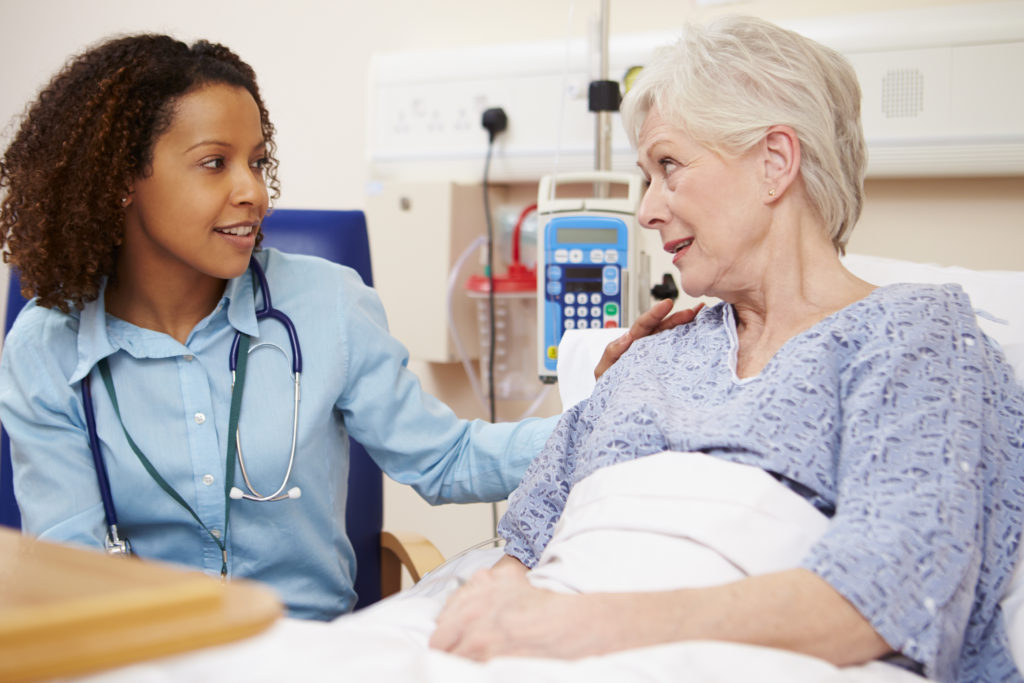 A surgeon is surrounded by people who are sick, discouraged, afraid, embittered, dying – but also courageous, loving, wise, compassionate and alive.
~Bernie Siegel
Aging in Place
The concept of home has been around in one form or another since the dawn of human existence. Evidence of our human-cave-dwelling ancestors believed to be over 2 million years old have been discovered by archaeologist in the Wonder Werk Cave of South Africa. From this earliest human dwelling evolved the concept of home that romantic poets like John Howard Payne touted the virtues of:  Mid pleasures and palaces though we may roam, be it ever so humble, there's no place like home…
Pop culture references about home abound; such as Judy Garland in The Wizard of OZ (1939):
There's no place like home, there's no place like home…
 Aging in Place / Peter Pan Style
As attached to the idea of home as most us are, many of our elderly patients will be recovering from surgery in environments not suited for the task. Most of the housing stocks that our older members inhabit were built over 50 years ago. After WWII GIs returning home flooded the suburbs buying single family homes designed for a 6ft 190lb healthy man in his prime—raising a family. Many of our members now live in "Peter Pan Housing" (housing for people who think they will never grow old) which are challenging to live in under the normal aging circumstances (see Chronic Disease States)—and untenable when the physical limitations of a surgery are added to the mix. Here are 10 Steps to take when preparing the home as a recovery environment:
10 Steps for preparing the Aging in Place Home for Surgical Recovery
Step #1
Prepare Your Home in Advance
Since patients are likely to spend most of the post-surgery time at home, it is important to prepare the living area so it will better accommodate the process. Preparing the home in advance will make things easier and more comfortable. In the weeks before surgery, patients will want to evaluate their living environment and make the necessary modifications and adjustments for a successful recovery.
Step#2
Clear the Hallways
First, make sure they have a clear path to navigate hallways and rooms. Patients may need to move furniture and objects to make it easier to move around.
Step#3
Stay Downstairs
If patients have a multi-story house, consider creating a temporary bedroom on the first floor.  Avoiding the stairs will reduce the chances of strain or injury. And if you're fortunate enough to have a bathroom on the first floor (this goes for a bathroom on any floor), consider installing a handrail or grab bar in your shower and next to your toilet.  You might also want to place a bench in your shower and an elevated toilet seat or a riser. These devices will make it easier and more comfortable to move around in the bathroom. They also reduce the risk of a fall.
Step#4
Remove Rugs
Remove throw rugs and area rugs that could cause patients to slip and fall if they catch the tip of a cane, crutch or walker on them. Make sure carpeting is secure and that no ripples or ridges exist.
Step#5
Clear Cords
Make sure patients know about securing all power and phone cords so that they don't pose a tripping hazard.
Step#6
Secure Handrails
Verify that the patient's handrails on stairs and in the showers are in good condition and secured to the walls or posts for safety. Patients can install handrails wherever needed before surgery so that when home, they will have assistance when moving about.
Step#7
Nightlights
Patients might be used to getting around their house in the middle of the night without anything other than the moonlight, but during recovery they can't take too many precautions. Add nightlights that plug into outlets in the wall, particularly in their bedroom and bathrooms.
Step#8
Organize
Clutter and disorganized areas can present unneeded stress and make it hard to move around smoothly. Eliminate clutter and clear floors, tabletops, counters, and other areas. Make sure patient's clothes and necessities are reachable from closets and cabinets.
Step#9
Infections Avoided at Home
All visitors to the home must wash their hands/use gloves and or wear masks (buy prior to surgery date) before any contact with the elderly patient!
Step#10
Pet Care
Secure a trusted informal caregiver to help with pet's needs prior to the surgical date; that may include walking, feeding and loving.
Heal Well…