Age in Place Home Sweet SMART Home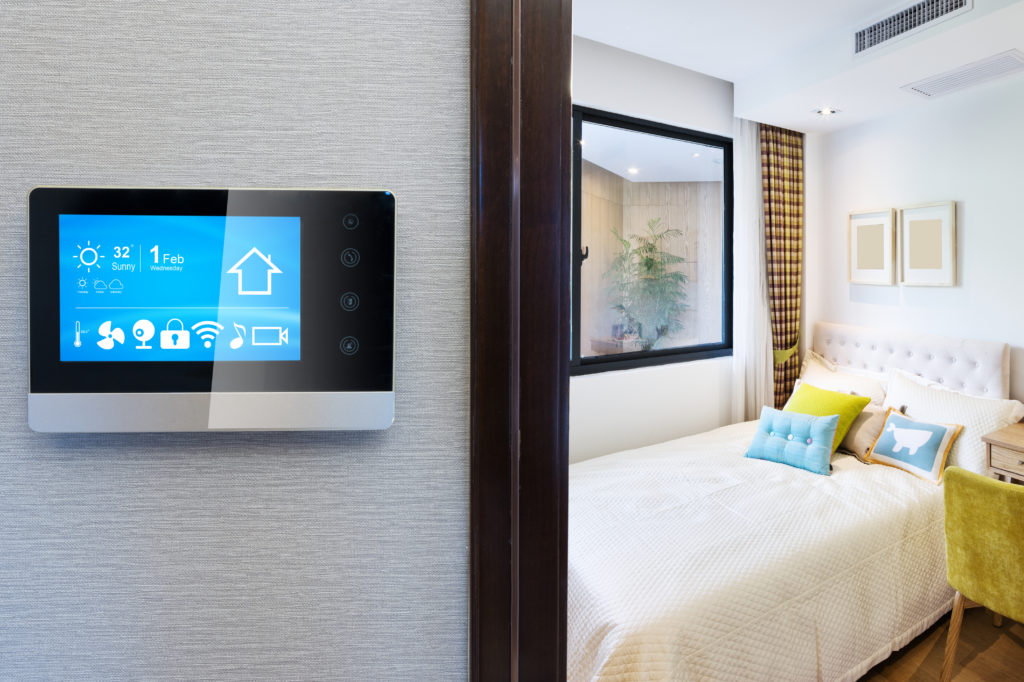 Science and technology revolutionize our lives, but memory, tradition and myth frame our response.
~Arthur Schlesinger (Historian)
Guest Post by Claude Goodman
Claude A. Goodman is a Wicked Smart guy, he is a Gerontechnologist, trained in Biomedical Engineering, with 7 U.S. patents and experience in health sciences research, development and technology transfer as a guest scientist at the University of California, Lawrence Berkeley National Laboratory and the National Institute of Standards and Technology. He's also a member of LeadingAge and the Oregon Gerontological Association and founder of CareWheels (since 2001).
~Patrick
Smart Home
Given the choice, most of us would prefer to live in our own homes, rooted in our own communities, as we grow older. We desire to continue living safely, independently and comfortably, regardless of age, income or ability level. As we age-in-place, we and our families may want some extra peace of mind. We want to feel safe at home. Our family may want to know that we are OK – up and about enjoying our day. We don't want to become a burden on our family, and they don't want to neglect our well-being.
People have invented many clever ways to cope with their concerns about aging alone at home. For example, my neighbor uses her porch light as a simple security signal. We can check on her well-being by seeing if her porch light is turned on in the evening and off in the morning. Any break in her normal routine signals a potential problem and results in a phone call to inquire if she's OK. A simple, do-it-yourself, low-tech solution for Our healthy aging neighbor.
Dr. Patrick Roden clearly defines aging-in-place-technology as "technology that's used to assist people in maintaining safety, independence, health/wellness, social connections and support systems". Just as people install burglar alarm systems to alert them to a possible intrusion from the outside, as we age alone at home, it makes sense to have a system that detects problems inside the home and connects us to someone who can respond with assistance.
My friend's recent experience provides a great example of this kind of high-tech assistance. He and his wife invited her 92-year-old mother to move from Los Angeles to an apartment near them in Lake Oswego, Oregon. They asked me to recommend smart home technology that would support her desire to keep living independently while providing some assurance that she was safe and well at home. I recommended a sensor system that would give them a sense of her daily activity patterns and alert them to significant changes on their smartphones.
She was living independently, close to her family, enjoying her grandchildren, getting help with supports like driving – and thriving – until one day when my friend detected that she was not following her normal daily activities. When he called her and got no answer, they drove to her home to find her completely "out of it" – non-responsive, incoherent and very weak. He called 911 and got her to the hospital where she was found to be suffering from kidney shutdown and a serious UTI (urinary tract infection). She is out of the hospital now, but my friend wrote: "We're pretty sure if we had not gone to her place, she would not have made it through the night." The sensor system provided crucial information that may well have helped save her life. She also had a Personal Emergency Response System (PERS) – a call-for-help button – but she never pressed it.
PERS are very popular and valuable because older adults who receive help within 1 hour of a fall are nearly 6 times more likely to survive than those who wait longer for aid. PERS can bring help fast after a fall, but they are not fool-proof. If for any reason the help button is not pressed, help may not arrive in time. For this reason, smart home sensor systems offer added security for people living alone because sensors can detect changes in activity patterns that may indicate a crisis, while also providing a daily sense of connection and peace-of-mind when all is well. For example, a sensor placed on the refrigerator indicates that a person is accessing food and drink; a sensor on the medicine cabinet indicates whether medications are being taken on schedule. This information provides an extra sense of connection that can improve communication by providing essential cues about daily activities. It can also help to transform the tenor of check-up phone calls from intrusive interrogations to pleasant conversations.
These smart home sensor systems use wireless technology which simplifies installation. No cameras, microphones or intrusive surveillance systems are needed to detect activity changes that may indicate an incipient problem or an immediate crisis. With the addition of more specialized sensors and vital sign monitors, in-home monitoring systems may provide assessments of Activities of Daily Living and connect with Telehealth Services to deliver in-home care for chronic health conditions. These support systems may improve the quality of life and reduce the risk of preventable hospitalizations or institutionalization of older adults, while also reducing the anxiety of their loved ones.
There's no simple one-size-fits-all smart home technology for everyone facing the personal challenges of aging-in-place. The choice depends on the level of service required to meet each person's need and risk, as depicted in this graph: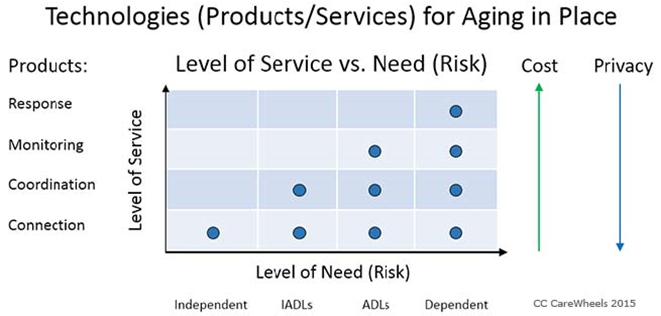 IADLs: Instrumental Activities of Daily Living including housework, taking medications as prescribed, shopping and managing money that are necessary for an individual to live independently at home in their community.
ADLs: Activities of Daily Living including bathing, feeding, dressing, grooming and homemaking that provide a measure of the individual's basic functional status.
Notice that the level of service increases with the level of need, along with the cost. Privacy tends to decrease with increasing level of service – a necessary compromise between risk and independence. Cost and privacy should be considered when comparing the options between continuing to live at home and moving to a facility. Long Term Care Associates* reports that in 2014, the Oregon State median cost for an Assisted Living private, one bedroom was $48,000 per year. Smart Home systems vary in price depending on complexity, monitoring and response service options, ranging in price from $400 to over $1,000 per year. In addition to cost, the choice to stay home with a sensor system should be guided by the current level of need, with the understanding that needs may change over time.
As a Gerontechnologist, I am often asked: "How does one determine which smart home system is right?" The best answer considers the whole person – from their personal goals and home environment to their family circumstances, social circles and community. I share this holistic approach with Certified Aging-in-Place Specialists, Occupational and Physical Therapy practitioners, who can assess your home environment and unique personal needs to develop effective strategies for accommodating individual aging factors. Gerontechnology complements these practices with new tools for personal empowerment and methods to connect and coordinate care. For example, I have partnered with a Certified Aging-in-Place Specialist to help a family design their "forever home" with recommendations based on principles of universal design, that has enabled the clients to preserve their current lifestyle with maximum independence, dignity and privacy, while ensuring their comfort, safety and security.
There are many options for aging-in-place and many innovative technologies to help people achieve their personal goals for remaining in their own home by addressing their current needs while anticipating and preparing for future changes. With proper selection, installation, training and support, these technologies can offer an enhanced sense of security, prolonged independence and improved quality of life while also detecting small changes in activity patterns before they become big problems.
See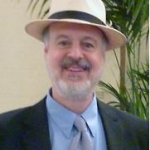 Claude A. Goodman, Gerontechnologist and founder of CareWheels.
CareWheels.org is a §501(c)(3) Public Benefit Corporation developing technology empowered services to help people live safely with utmost independence by keeping elders, their families and professional care teams connected and informed of their well-being. Founded in 2001, with research grant funding from the Intel Research Council and additional grants from the National Institutes of Health, CareWheels has participated in founding the Oregon Center for Aging & Technology at Oregon Health & Science University and the LeadingAge Center for Aging Services Technologies.
This work is licensed under Creative Commons Attribution-ShareAlike 4.0 International License by Claude A. Goodman, President, CareWheels Corporation